Obama readied US for 'cyberwarfare' against Russia after hearing of election interference
Former president reportedly set in motion potential retaliation against Moscow before leaving White House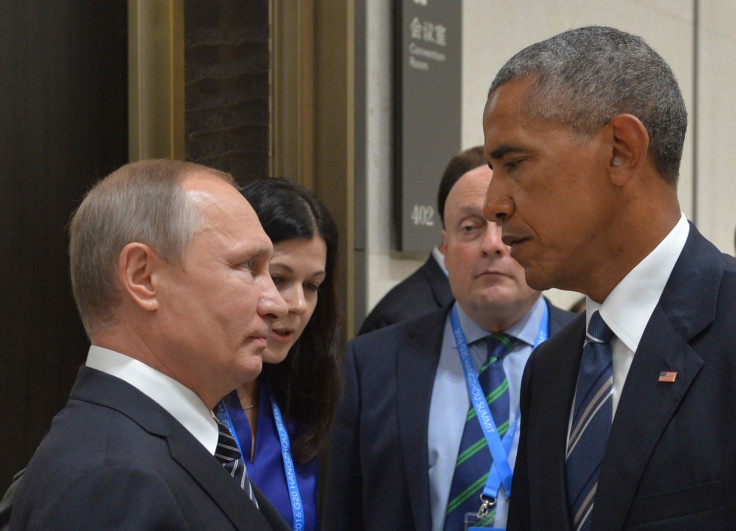 Barack Obama authorised plans to detonate the "digital equivalent of bombs" in Russia's infrastructure in the final weeks of his presidency as a potential retaliation for the Kremlin's interference in the US election, according to reports.
According to the Washington Post, the CIA told four members of the Obama administration as far back as August 2016 they had intelligence that suggested Russian President Vladimir Putin had plans to "defeat or at least damage the Democratic nominee, Hillary Clinton, and help elect her opponent, Donald Trump".
The intel arrived soon after thousands of Democratic National Committee emails were stolen and published by Wikileaks.
While awaiting other agencies to confirm the intelligence, Obama was said to be have mulled over how to respond, including the expulsions of 35 diplomats and the closure of two Russian compounds.
The Post reports before Obama's presidency ended, he approved a previously covert measure to authorise planting cyberweapons in Russia's infrastructure to set off should the US find itself "in an escalating exchange with Moscow" as a result of their interference in the 2016 election.
As the Post notes, the plans were still in their planning stages when Obama left the White House and it would eventually be up to Trump to decide whether to use the capability.
Elsewhere, the Post described how Obama's team regretted his "modest" response to the Russia allegations, including confronting Putin to tell him "we knew what he was doing and [he] better stop or else," during a meeting of world leaders in Hangzhou, China.
A former senior Obama administration official involved in White House deliberations on Russia said: "It is the hardest thing about my entire time in government to defend, I feel like we sort of choked."
Obama advisers reportedly feared that if they attempted to confront Russia too much at the start of the allegations emerging "things could get far worse", including Russia attempting a cyber-assault on voting systems before and on the day of the election.
"Our primary interest in August, September and October was to prevent them from doing the max they could do," a senior administration official told the Post. "We made the judgement that we had ample time after the election, regardless of outcome, for punitive measures."
This decision was taken with the administration believing that Clinton would still win the election, resulting in a "lack of urgency".
Following Trump's shock win, the White House team was said to be "mortified and shocked," according to a former administration official. "From national security people there was a sense of immediate introspection, of, 'Wow, did we mishandle this?'"
© Copyright IBTimes 2023. All rights reserved.