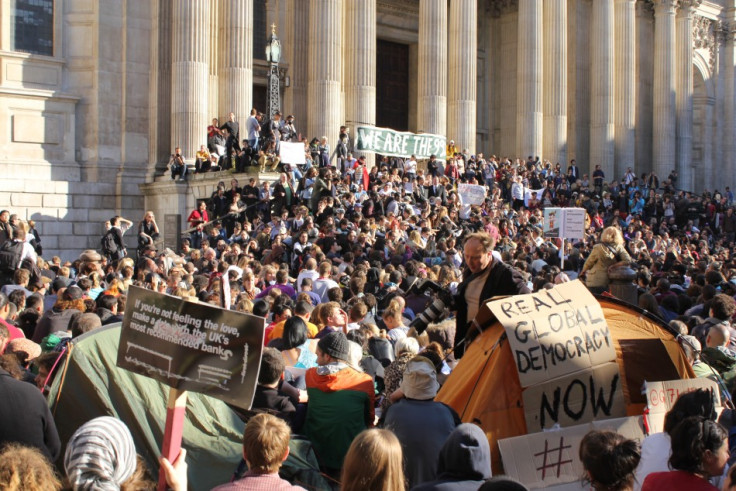 The City of London has joined St Paul's in suspending its legal procedures against the Occupy London protest outside the cathedral.
The corporation was very keen to stress that it was only "suspended" and not abandoned.
Stuart Fraser, the City of London Corporation's Policy Chairman, said:
'The Church has changed its standpoint and announced it is suspending legal action on its land.
Given that change, we've pressed the 'pause' button overnight on legal action affecting the highways – in order to support the Cathedral as an important national institution and give time for reflection.
'We want to leave more space for a resolution of this difficult issue – while at the same time not backing away from our responsibilities as a Highway Authority.
'We're hoping to use a pause – probably of days not weeks – to work out a measured solution.
'We will make a further announcement tomorrow lunchtime.'
Earlier the bishop of London, Dr Richard Chartres, moved to disassociate St Paul's from the City of London fearing that legal action could put the church at the centre of a licit battle which would effectively be against "the people".
Chartres had urged the St Paul's chapter to break off its relationship with the City over joint legal action which could ultimately harm the relationship between the bodies.