Oculus founder Palmer Luckey secretly funded pro-Trump group posting anti-Clinton memes
Virtual reality pioneer and inventor of the Oculus Rift anonymously backed "s**tposting" campaign group.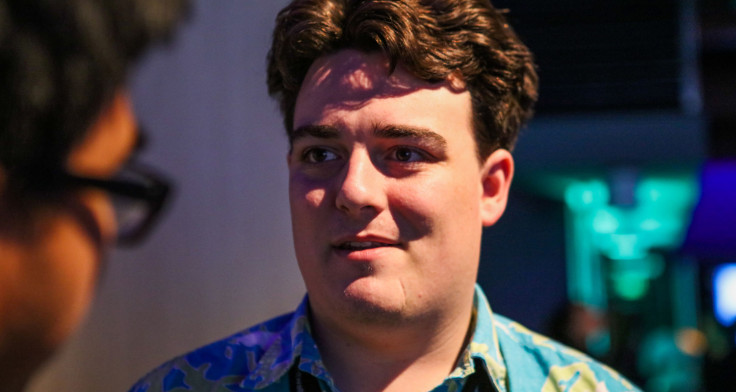 Oculus founder Palmer Luckey has been secretly funding an unofficial campaign group for Republican presidential nominee Donald Trump that circulates memes and other images online criticising and seeking to undermine Democratic candidate Hilary Clinton.
Luckey, who sold virtual reality firm Oculus to Facebook for $2 billion in 2014, has financially backed pro-Trump group Nimble America according to a report from The Daily Beast. The group was founded by two moderators of Reddit's controversial r/The_Donald board.
In an announcement post for Nimble America on the subreddit, one of founders wrote: "We've proven that s**tposting is powerful and meme magic is real."
S**tposting is the act of posting images and messages online with the express desire of provoking outrage and anger. Nimble America describes itself as a "non-profit dedicated to s**tposting in real life."
The group has taken credit for an advertising board near Pittsburgh, Pennsylvania, which depicted a caricature of Clinton with the words "Too Big To Jail" underneath it.
"It's something that no campaign is going to run," Luckey told The Daily Beast when asked about the advertising boards Nimble America alleges to have been funding. "I've got plenty of money. Money is not my issue. I thought it sounded like a real jolly good time."
The pro-Trump subreddit has courted controversy since the reality TV star rose to prominence in the US election, due to misogynistic, racist, Islamophobic and homophobic posts shared by its users and subscribers. One of r/The_Donald's rules is "No Dissenters".
A questionnaire posed to those hoping to become moderators of the board includes questions such as "Is there a difference between white nationalism and white supremacy?" and "Was 9/11 an inside job?".
Luckey confirmed that Nimble America also provided him with a secret Reddit account which he used to post on r/The_Donald. The account, called NimbleRichMan, has since been deleted, but some posts were found by users on Twitter.
In one, Luckey says: "You and I are the same. We know Hilary Clinton is corrupt, a warmonger, a freedom-stripper. Not the good kind you see dancing in bikinis on Independence Day, the bad kind that strips freedom from citizens and grants it donors. Make America great again with your meme magic, centipedes of The Donald."
Palmer Luckey was a driving force behind the resurgence of virtual reality (VR) within the tech industry, having developed a series of prototypes from 2011 that eventually become the Oculus Rift. Since selling to Facebook (who have not yet responded to The Daily Beast's requests for comment) competing VR headsets have appeared, including the HTC Vive and Sony's PlayStation VR.
The PC-supporting Oculus Rift and HTC Vive headsets launched earlier this year. The PlayStation VR, which is used with the PlayStation 4, launches in October.
© Copyright IBTimes 2023. All rights reserved.