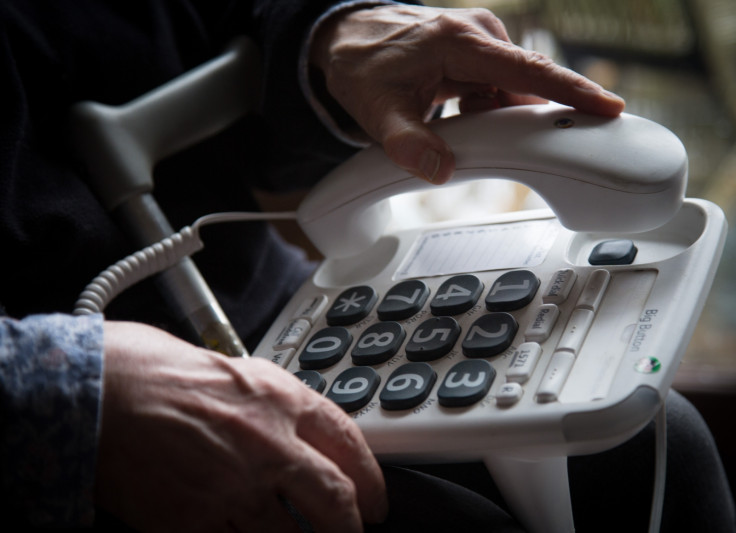 Britain's telecoms watchdog is set to launch an investigation into the rising cost of telephone lines for consumers who opt not to take out a broadband subscription.
Ofcom said on Thursday (1 December) that it was particularly concerned for elder and vulnerable customers, who rely on landline service and might not be as likely to switch providers as other consumers.
The regulator customers who did not take advantage of bundling packages including broadband and pay-TV were also likelier to feel the impact of higher prices.
"We're particularly concerned for older and vulnerable customers, who rely on their landline and are less likely to change provider," explained Jonathan Oxley, Ofcom's competition group director.
"So we're reviewing this market to ensure these customers are protected and getting value for money."
According to Ofcom, all major UK landline providers have increased line rental charges in recent years, with hikes of between 28% and 41% across the board, even though the wholesale cost of providing the service has fallen by a quarter in the same period.
BT and Virgin Media recorded the highest line rental charges, while Sky and TalkTalk were not far behind.
"Overall competition in the telecommunications sector remains strong, with consumers getting better value for money in recent years," the regulator said.
"But Ofcom is concerned that people who buy landline services on their own are not being served well by the market."
The watchdog added it expects to publish a consultation in early 2017.
According to figures published by Ofcom in August this year, the total number of fixed voice lines decreased by 1% to 33.2 million in 2015, compared to the previous year, while the total number of mobile subscriptions, including handset, dedicated mobile data and machine-to-machine connections, increased by 1.8% to 91.5 million during the period.
Despite rapidly declining fixed voice call volumes, there has been relatively little change in
the number of UK fixed lines (including PSTN lines and ISDN channels) over the past few
years, and at the end of 2015 there were 33.2 million such lines, a 1.0% decline
since the end of 2014.
Meanwhile, data collected by online statistics portal Statista, showed the percentage of British households owning a landline phone has declined steadily since the turn of the millennium. Last year, 88% of households owned a landline, compared with 89% in 2013 and 90% in 2008, the last time the figure broke through the 90% threshold.
The market penetration was at its highest in the years between 1998 and 2000 when it reach 95%, compared with the 35% recorded in 1970 when records began.