A Christmas party in Melbourne, Australia, had a horrific ending after a balcony collapsed, killing two and injuring 17 people on Saturday (16 December).
The balcony floor gave way at around 10.30pm local time, after a group of around 30 people gathered to take a Christmas photo at their office party, according to a witness.
Cheryl Taylor, 59, and another 37-year-old woman, who has not been named, were killed in the fatal collapse. Seventeen people were taken to hospital to be treated for fractures and soft tissue injuries.
Taylor's daughter, Melissa, paid tribute to her mother on Facebook. "There is a light and it never goes out," she wrote. Friends and neighbours described Taylor as a "generous and kind-hearted" woman with "a heart of gold" and an "outrageous sense of humour".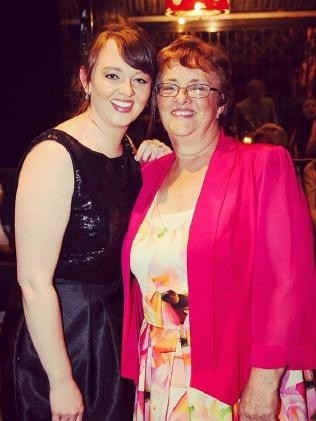 A neighbour who witnessed the incident described the collapse as "biblical".
"The crash was biblical. The sound of it was nothing like I had heard before," Andrew Stone told news.com.au. "People were bringing out chairs and pillows and blankets and things like that just to help out the people who were injured."
A woman who was at the party told local media that when the balcony started collapsing, a fridge began sliding towards the large hole.
Leisa Wilson said her husband stopped the fridge from crushing everyone underneath the balcony.
"My husband just kind of went into survival mode I guess, and Matt stopped it [the fridge] and he held it up on the deck," she said. "There was probably 20 people down there and it would've crushed all of them ... no doubt there would have been more casualties."
Police are investigating the collapse and will prepare a report for the coroner. Wayne Liddy from the Building Surveyors of Australia said that annual inspections of structures such as balconies "would be a great proposition".
"If owners are not going to take responsibility for maintenance and safety aspects of their own homes then the government will have no choice other than to legislate," he said.
Liddy said the safety of balconies was a particular concern during the festive season.
"As we come into the warmer months, or the party period as some people like to call this time, balconies could be loaded with loads that well exceed what the design was," he said.