Xiaomi has released the official MIUI 6 beta version 5.4.3 for the Redmi Note 3G model.
Version 5.4.3 is a Chinese ROM and a global roll-out is expected shortly. It supports both Chinese and English. Also, it does not have Gapps pre-installed, which you can install using Google Installer.
MIUI ROM 5.4.3 changelog
Phone
New - Added Internet calling (Settings - Call settings - Internet calling) (Mi 3 TD/W/ Mi 4 W)
Lockscreen, Status Bar, Notification Bar
New - Lockscreen notifications wake screen automatically (Added proximity sensor detecting mechanism)
Optimisation - If using pattern lockscreen, tailing effect will only display when the pattern is made visible
Optimisation - Optimised prompt text for clicking to open lockscreen notifications
Optimisation - Lockscreen password page will not be displayed directly when using smart covers (for devices with Hall sensor)
Optimisation - Adjusted errors prompt text when changing SIM card PIN code
Optimisation - Animation details of waking screen
Optimisation – Added icons superscripts, notifications ringtone/vibration, notification light options in notifications management page
Fix - Sometimes, pressing volume + button caused phone to reboot
Weather
Fix - Some inconsistency in weather information
Fix - Delay in date update after adding cities
Blocklist
New - Support customising blocklist notifications
Mi Cloud (Click here)
To know more about the changelog head over to the source thread.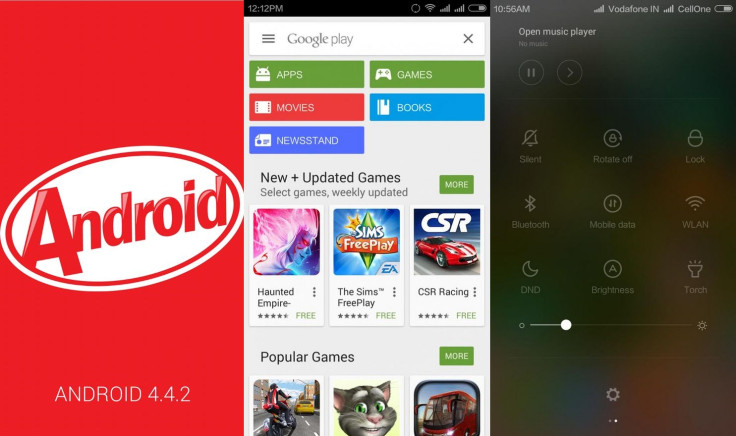 XDA forum member, najjurocks616, who has tested the ROM, asserts that it brings significant improvements in terms of performance and battery life. And even the camera shows striking enhancement over the MIUI 5 (Android 4.2 Jelly Bean) version.
The latest beta is quite smooth, without any lag and can be used as a daily driver. The member further claims to have run Nenamark2 benchmark for the ROM, which scored 61.5 fps.
Check out the following guide if you want to install the MIUI 6 beta 5.4.3 on your Redmi Note. Keep in mind that flashing a newer version of the MIUI ROM does not need to wipe data, whereas flashing an older version does.
How to install MIUI 6 beta version 5.4.3 on Redmi Note 3G
Step-1: Download the latest MIUI ROM
If you have downloaded the latest installation pack, then there is no need to download it again.
Step-2: Connect your phone to the computer using USB cable. Copy the ROM to the folder/download _rom in the SD card
Step-3: Once Updater on the homescreen, press Menu button>> Select update package. Head over to the folder where you have saved the MIUI ROM, select it and select Update now
Your Redmi Note should now be updated with MIUI 6 beta 5.4.3.