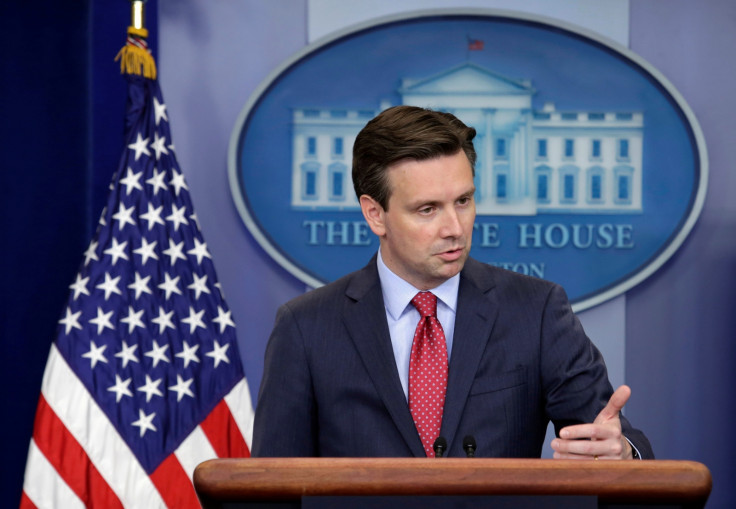 US officials confirmed on Wednesday (3 August) that the Obama administration secretly arranged to deliver $400m (£300m) in cash to Iran the same day the country released four American hostages and formally implemented the nuclear deal. However, both the State Department and the White House rejected rumours that the payment was ransom for the US prisoners.
The payment, which was approved by President Barack Obama, was the first payment in a $1.7bn (£1.28bn) settlement to resolve claims over a failed arms deal during the time of the Shah, CNN reported. Iran sought more than $10bn in arbitration at an international tribunal at The Hague.
According to the Wall Street Journal, the US delivered the payout in euros, Swiss francs and other currencies due to existing US sanctions that prohibit American dollars from being used in transactions with Iran. The payment occurred on the dame day that Iran released four Americans held hostage in Tehran.
The report implied that the payment was actually a ransom for the release of the US prisoners. However, State Department spokesman John Kirby denied those reports in a tweet, calling them "completely false," NPR reported
The report on ransom payment was also denied by the White House, according to ABC News. "No, it was not," White House Press Secretary Josh Earnest replied when asked if the cash transfer was a ransom payment. "It is against the policy of the United States to pay ransom for hostages."
Earnest then explained that the cash was repayment of money the Iranian government under the Shah paid into a US account in 1979 to procure military equipment. However, the US never delivered the equipment because the Shah was overthrown, ABC News reported.
"So that was the right decision," Earnest said. "It's also why it was hard for the United States to make an argument in this case that we can just keep the money. So what the United States did was resolve a longstanding claim at The Hague that saved the American people potentially billions of dollars."
He explained that the payment overlapped with the prisoners' release because multiple agreements with Iran "came to a head at the same time".
The US agreed to pay the original $400m as well as an additional $1.3bn in accumulated interest. ABC News reported that officials have not explained how or whether the interest has been paid to Iran.
Earnest added that government knows "the bulk of the money" sent to Iran has gone towards "shoring up their economic weakness, and that's exactly what we predicted". He acknowledged the Iranian government could have used some of the money to support Bashar al-Assad's Syrian regime or Hezbollah.
Prior to the assertions from the State Department and the White House, House Speaker Paul Ryan released a statement that the $400m cash payment would confirm "our longstanding suspicion that the administration paid a ransom in exchange for Americans unjustly detained in Iran."