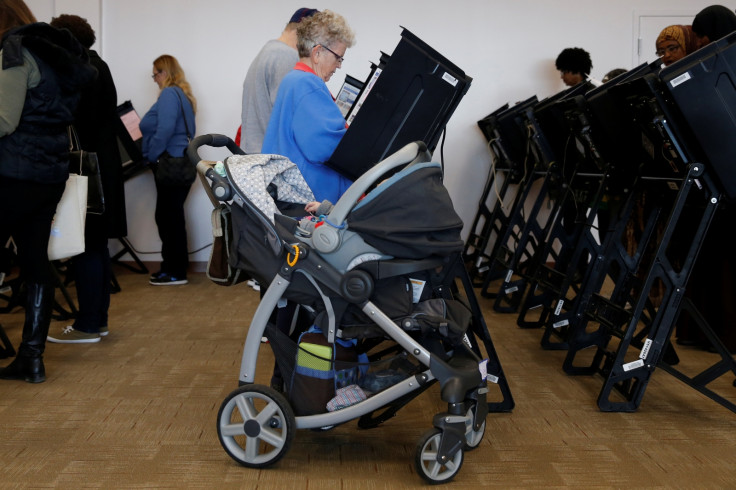 Ohio has called on the National Guard to help keep the battleground state's election system safe from hackers, its elections chief said on Tuesday (1 November). The Guard's cyber protection unit was asked to test the system ahead of the 8 November election.
"Let's face it: Cyber warfare is a new front for the military, for business and now for elections," Republican Secretary of State Jon Husted told CNN. Husted said the unit was checking for vulnerabilities in the state's computer system by trying to hack the network.
The team is also checking the state's election system for malicious activity, CNN reported. It should be noted that the National Guard has not been formally activated as that would require an order from Republican Governor John Kasich.
"We have to put safeguards in place," Husted said. "It doesn't mean a cyber attack couldn't occur, which would be an inconvenience, but it's not going to change any outcome of an election."
Forty-six states are seeking the protection of the Department of Homeland Security to ward off cyber attacks against their election systems. However, hacking into the voting machines in the 9,000 jurisdictions throughout the US would be a difficult order as they are not connected to each other online, CNN reported.
Security measures are also in place to fend off attacks. For example, voting machines are sealed with tamper-proof seals that would make it clear if they are broken. Other measures are being looked into as concerns over hacking by foreign nations are rising.
Congressman Hank Johnson proposed two bills on 21 September to bolster voting systems security by banning connecting voting machines to the internet. Johnson's Election Integrity Act of 2016 would require voting machines used in federal elections to produce a paper trail by 2018 and would also require random acids of voting machines by election officials.
Meanwhile, his second bill—called the Election Infrastructure and Security Promotion Act of 2016—would require Homeland Security to protect and provide support to election infrastructure by designating voting systems as critical infrastructure.
In late September, FBI Director James Comey revealed hackers have tried to hack into voter registration sites in more than a dozen states and on several occasions. Analysts and investigators believe Russia is behind the attempted hacks, though Moscow has denied the accusations.