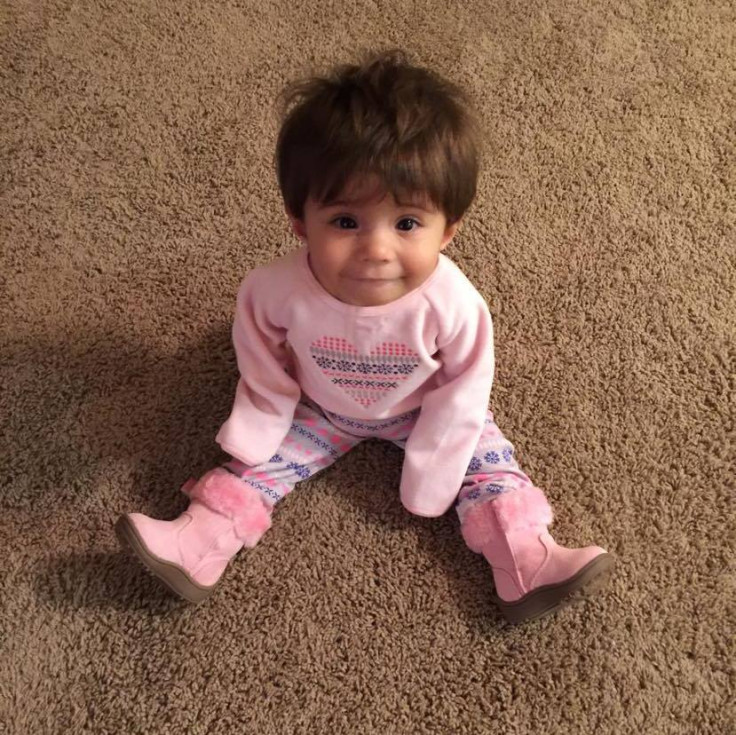 Ohio father Eric Warfel has been charged with abuse of a corpse after admitting to police he put bags of rubbish in his dead daughter Ember's room in order to mask the smell of her decomposing body.
The 34-year-old was indicted on felony charges of abusing a corpse in the fifth degree and tampering with evidence in the third degree following the discovery by a cable company repairman of his daughter's badly decomposed body in his Medina residence in July this year.
Ember, who was just 21 months old, is believed to have been dead for a month.
A worker from Armstrong Cable was at the Forest Meadows Apartments Homes in Medina and in the process of installing wiring when he made the grisly discovery.
Ember's body was believed to have been in such in such bad condition it could not at first be determined if the child was a boy or a girl.
Her father was not in at the time the repair man called but was arrested later while out on a shopping trip with his seven year-old daughter Elizabeth.
He had spent the previous night with her at a Motel 6 establishment, where police later dixo. Elizabeth was questioned and later released to her grandparents.
It has also been revealed Warfel had a child who was a victim of a sudden death in 2013. At the time her death was recorded as 'sudden unexplained' infant death.
Erin Warfel was five months old when she died on March 31 2013, after being rushed by paramedics to a hospital while in full cardiac arrest, according to the autopsy report following her death.
Ember, Elizabeth and Erin's mother is Warfel's ex-wife Malinali Galdamez. In a court battle last year Warfel was awarded sole custody of their two daughters. In her divorce decree from Warfel it is referenced that Galdamez has been struggling with "substance abuse" problems.
On Warfel's Facebook page his friends had described Ember as "beautiful", "adorable" and a "little doll."