Ohio judge rules sufficient evidence to charge officers in Tamir Rice shooting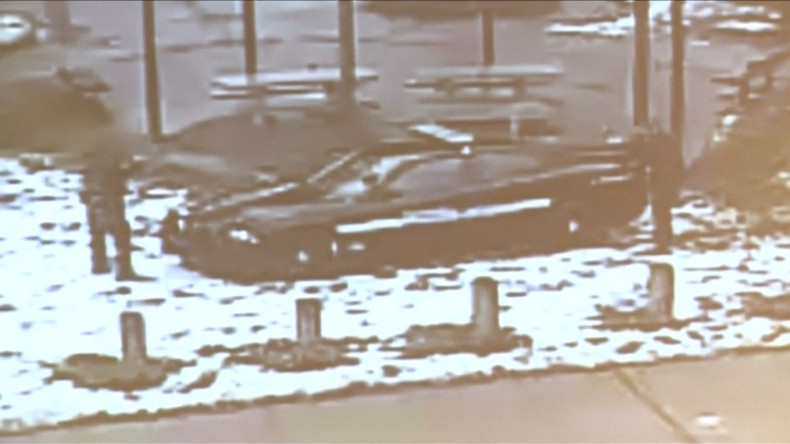 A Cleveland judge said on 11 June that he believes there is probable cause to charge two policemen with the murder of 12-year-old Tamir Rice, who was playing with a toy gun in a park when he was shot by police last year.
The announcement was a win for local activists who filed affidavits at Cleveland Municipal Court this week seeking murder charges against police officers Timothy Loehmann and Frank Garmback. Despite the judge's comments, the two officers have not been formally charged.
"This court reaches its conclusions consistent with the facts in evidence and the standard of proof that applies at this time," the judge stated.
According to the Washington Post, Cleveland municipal Judge Ronald B Adrine wrote in an administrative order that he believes Loehmann should be charged with murder, involuntary manslaughter and reckless homicide. Garmback should be charged with negligent homicide.
The order noted that the judge's role was "advisory in nature" and that it was the prosecutor's decision to file charges against the officers. Prosecutors would be notified of his findings, the judge said.
"That decision is completely within the discretion of the City's prosecuting attorney," he wrote.
The Washington Post reported prosecutor Timothy McGinty said he plans to take the case to a grand jury to decide whether or not to charge the officers.
"This case, as with all other fatal use of deadly force cases involving law enforcement officers, will go to the grand jury," McGinty said. "Ultimately the grand jury decides whether police officers are charged or not."
Rice was shot and killed by the two officers on 22 November. His death prompted protests and calls for the officers to be charged. The officers said they shot Rice because they feared for their lives, but footage of the shooting shows Loehmann shooting Rice within two seconds of arriving at the scene.
According to USA Today, the Cuyahoga County Sheriff's Office completed its investigation into the shooting earlier this month and turned the findings to McGinty.