Tamir Rice Killing: Cleveland Boy with Replica Pistol Described to Police as 'Male Gunman Threatening People'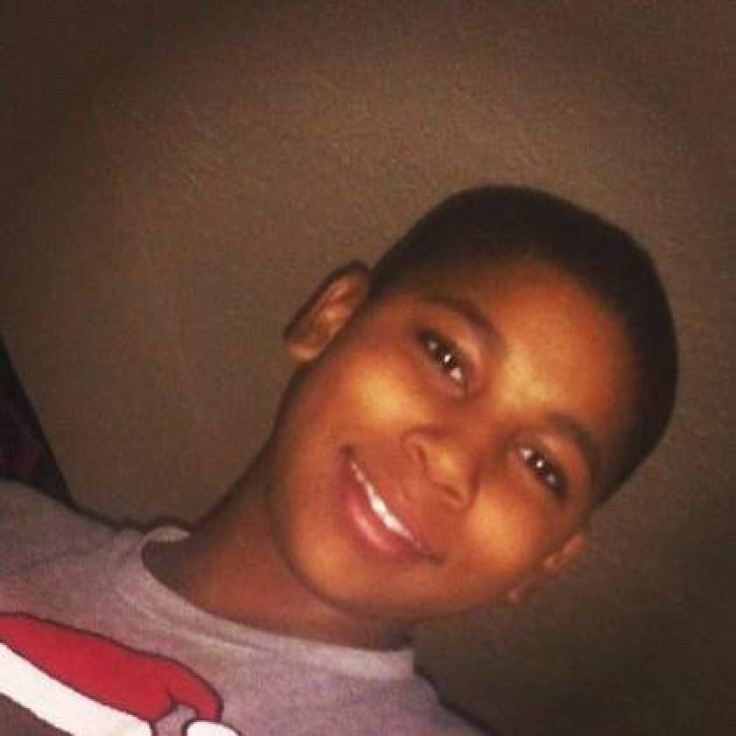 A 12-year-old boy brandishing a replica gun was shot dead at a playground in the US city of Cleveland by police officers responding to a 911 call, which mentioned someone waving a "probably fake" firearm.
The boy, identified as Tamir Rice, died in hospital hours after he was shot twice in the torso. He was playing with friends outside a recreation centre in the Ohio city.
The recording of the 911 call released by the police revealed that the caller warned authorities about a man of young age wielding what looked like a fake pistol.
"There is a guy with a pistol," the caller said. "It's probably fake, but he's pointing it at everybody," the man said adding the suspect was "probably a juvenile".
However the police dispatcher didn't relay the information to the responding officers.
The team sent to the scene was instead told that there was "a male with a gun threatening people" at the playground, the Cleveland Plain Dealer reported.
Upon arrival the officers ordered Rice to raise his hands but he reached for the gun in his waistband, sparking police fire, according to Deputy Chief Ed Tomba.
Police said the weapon, an "airsoft" type replica resembling a semi-automatic handgun, had no orange safety indicator on the muzzle.
The two policemen involved in the shooting, reportedly a first-year rookie and a 10-year department veteran, have been placed on administrative leave.
An investigation into the case has been opened, the Cleveland police department said. Findings will be submitted to a grand jury for a decision on whether the shooting was legitimate.
Meanwhile, a local lawmaker said the law should require all BB weapons in Ohio to be brightly coloured or have prominent fluorescent strips.
State Representative Alicia Reece of Cincinnati said she will introduce such legislation as it could help "prevent future deadly confrontations".
© Copyright IBTimes 2023. All rights reserved.