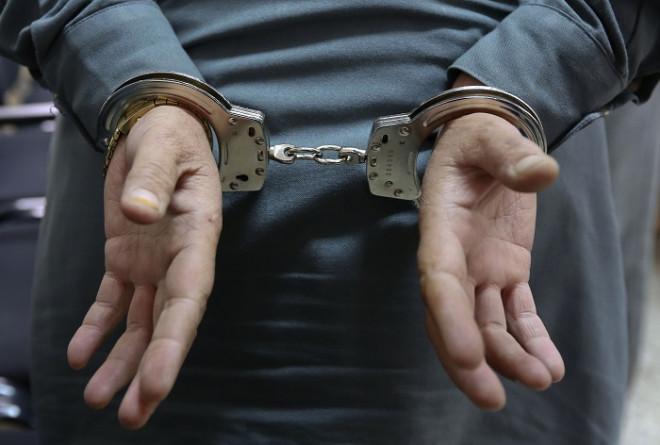 An Ohio man tortured his disabled brother and threatened to cut off his penis in an attempt to reverse his homosexuality.
Lawrence Featheroff tired to "push the gay" out of younger brother Jason Meyers by abusing him in the home they shared with Featheroff's girlfriend and an aunt and uncle.
The 38-year-old defendant admitted charges of complicity to commit assault and abduction and was sentenced to 30 months in prison.
Meyers, 26, who has learning difficulties, had gone to live with his brother after he was abused in a group home, according to testimony reported by the Columbus Dispatch.
He moved home despite his older brother having a previous conviction for domestic abuse.
Lancaster Police were called by a family member and found Meyers with concussion, a sprained ankle and bruises on his face.
He told officers that his brother, his brother's girlfriend and a family friend had tortured him by restricting his meals and forcing him to carry a heavy rope.
Detective Brian Lowe told Fairfield County Common Pleas Court that Featheroff said he "wanted to toughen him up to push the gay out of him and make him a normal person".
He added Featheroff bloodied his brother's nose and on another occasion held a butcher knife under his genitals and threatened to cut them off.