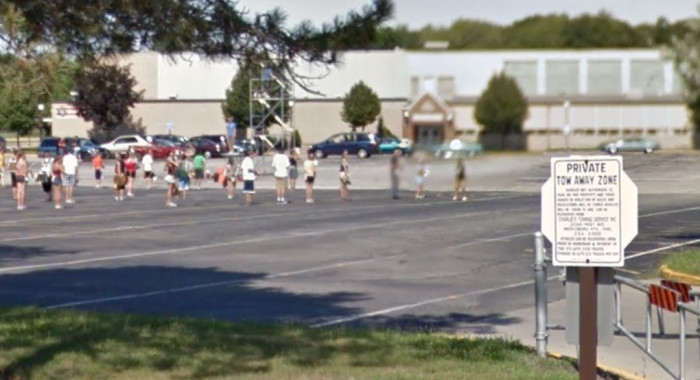 A teacher who set 14-year-olds a maths question based around nude selfies has received a written warning from his boss.
Daniel Rapp was teaching at Middleburg Heights Junior High School in Ohio when he set the unusual poser. However, he has been described as a good teacher by the district superintendent and will continue to teach at the school.
A complaint was made by the father of two 14-year-olds who had taken a photograph of the "problem" set by Mr Rapp on display on a white board. The question was: "Tony can send 5 texts and 3 nudes in 19 minutes. He could also send 3 texts and 1 nude in 9 minutes. How long would it take him to send one text and one nude?"
The angry parent contacted Fox News who called the school, which led to Rapp being spoken to by Berea City district district supervisor Michael Sheppard.
Sheppard later told Fox: "We addressed the teacher and kind of clarified exactly what happened, and in this case provided what we thought was the appropriate consequence, which was clarification that that was inappropriate."
Sheppard continued: "He's a good teacher, and just in this case, used an inappropriate word. You have to look to see if it is out of character or not, and in this case, it was something that happened that was just obviously not acceptable from the school district's perspective. That's why we took it, looked at it very seriously and provided the appropriate consequence."
Fox News is reporting that Rapp already had a similar reprimand on his file but the school declined to provide further details about the previous incident. Sheppard said that the matter is now over and Rapp can return to his teaching duties at the school.
The incident comes as authorities in the UK are being asked to put issues such as sexting - sending naked "selfies" - and pornography on the national curriculum.
Education Secretary Justine Greening received the request from five parliamentary select committees and the topics could be added to the forthcoming Children and Social Work Bill, the Sunday Times reports.
By the way - the answer to Daniel Rapp's question is five minutes.