OPEC has predicted that oil will not trade above $100 (£64, €89) a barrel for another decade as producers consider limiting production.
The Organization of the Petroleum Exporting Countries (OPEC) reportedly believes that even in its most optimistic assessment, oil would rebound to $75 (£48, €66) a barrel in 2025 and has contemplated the black stuff falling to as low as $40 (£25, €35) a barrel.
The plummet is a concern for nations whose economy is dependent on energy but it might make oil and gas an attractive prospect for investors hoping to capitalise on energy companies' discounted debt in case prices rise back to normal.
But energy sector experts Paul Haskel and Andrew Martin, partners at legal firm Richards Kibbe & Orbe, have warned the allure of buying up company's debt on the cheap might come to haunt investors.
"From the perspective of distressed debt investors, there is a silver lining to lower oil prices," the pair told IBTimes UK.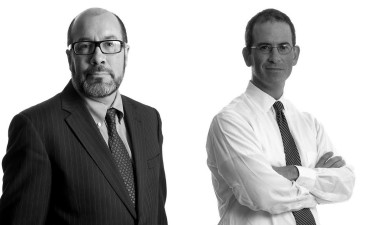 "Many view it as an opportunity to acquire the discounted debt of these companies. Buying this debt reflects a belief that energy prices cannot remain at current low levels for very long.
"And as prices eventually rise back to more 'normal' levels, the value of their debt claims will rise dramatically."
So far, so good for prospectors.
But the fear is that the energy sector could propel out of their funk before investors have piled into the debt market.
Saudi Arabia and Iraq are extracting record quantities of crude oil in a bid to gain market share. It has also been suggested OPEC allows poorer members to pump more.
"Over a decade ago, distressed investors raised billions in funds in anticipation that overstretched European banks would be forced to dump distressed loans at deep discounts," Haskel and Martin added.
"And while the European distressed market was active, it did not nearly reach the volumes investors had hoped for.
"If energy prices rebound quickly and energy producers stabilise, there is a real risk that the same thing may happen: insufficient time will have passed for enough distressed opportunities to have risen before the market corrects itself and distressed investors who have raised cash will get burned."
While the opportunities might be attractive, Haskel and Martin recommend investors abide by an age-old mantra: caution.
"The precipitous fall in oil and gas prices, and the ramifications to the market, will have far-lasting consequences.
"This may be the buying opportunity distressed debt investors have been waiting for, but investors should exercise caution."