A ruptured oil pipeline that spewed a monstrous 105,000 gallons (400,000 litres) of crude off California is threatening one of the most biologically diverse ecosystems in the world.
Two slicks now measure some nine miles on the Pacific waters off Santa Barbara County. Authorities initially thought that 21,000 gallons (80,000 litres) of oil had gushed into the ocean. But the 24-inch pipe was going at full capacity when it broke and spewed oil for hours before it was shut off.
"This stretch of the California coast is unique in the world," said county supervisor Doreen Farr. "This is more than an inconvenience; this is a disaster."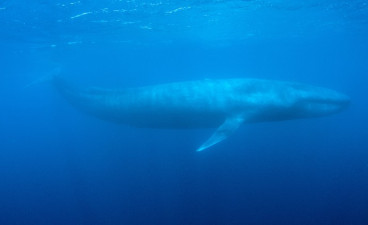 There will likely be "wildlife impacts" in the coming days, an official told the Los Angeles Times. It could take at least three days to clean the spills, according to the county Office of Emergency Management. Coast Guard ships are skimming oil off the water and corralling the slicks with booms.
The popular Refugio State Beach was evacuated and authorities issued warnings for another beach. It's unlikely that stretch of coastline will be open in time for the upcoming Memorial Holiday weekend.
An activist with the Environmental Defence Center was alarmed there wasn't more of an emergency response to the accident. "There was oil that was covering the beach and also being washed out to sea," said center attorney Linda Krop. "To me this was a very significant event."
She's concerned about how far the slick will spread through the Santa Barbara Channel, which she called "one of the most biologically rich" places on the planet.
"Right now, we have migratory whales, including endangered humpbacks and blue whales," she told the Los Angeles Times. "We also have grey whales migrating back from Baja to Alaska, and they come closer to shore. We also have a lot of very rare seabirds and other coastal endangered species. It's a very, very sensitive, important place and we don't know what the eventual harm will be."
The mile-long pipeline is owned by Houston-based Plains All American Pipeline and is part of a larger oil transport network. The pipeline, built in 1991, is designed to carry about 150,000 barrels of oil per day. This is the first time the pipe has ruptured.
"," a company spokesman said at a news conference.