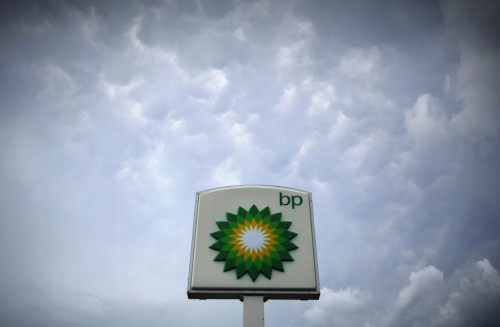 A US appeals court on 13 February rekindled a shareholder lawsuit against British oil giant BP over alleged false or misleading statements the company made after a 2006 oil spill in Alaska.
The ruling from the 9th US Circuit Court of Appeals in San Francisco permits shareholders to proceed with some securities fraud claims against BP, after a Seattle federal judge had dismissed those claims in 2008.
The 9th Circuit on 13 February ruled that the plaintiffs had provided sufficient evidence to show that some of the statements under contention should be litigated.
"Despite BP's public statements suggesting that the spill was an anomaly, a second leak was discovered five months later in a different BP oil transit line in the region," the court wrote. "As a result, the company temporarily shut down regional operations."
"In this case, facts alleged in the complaint support the conclusion that BP had been aware of corrosive conditions for over a decade, and yet chose not to address them," the court wrote.
Pursued by Reuters, a spokeswoman for BP Alaska, Dawn Patience, refused to immediately comment on the ruling, saying the firm had not had a chance to study it.
However, Patience said the company had made "measurable improvements" to safety and reliability since 2006, and had "significantly increased spending on corrosion monitoring and prevention."
BP's Profits Drop
BP's profits have fallen amid rising costs stemming from the Gulf of Mexico oil spill.
The oil major reported a $13.4bn (€9.8bn, £8bn) profit for the full year in 2013, down from $17.1bn the year before. It blamed the sale of assets under its divestment programme, weaker refining margins and higher costs relating to exploration.
BP's cumulative total costs from the Gulf of Mexico disaster hit $42.7bn at the end of 2013 after adding an extra $200m in the fourth quarter.
In 2010, the Deepwater Horizon oil rig exploded in the BP-owned Macondo Prospect, which spilled oil into the surrounding Gulf of Mexico waters over a three month period.
Alaska Oil Spill
BP-Alaska in time pleaded guilty to a misdemeanour for negligent discharge of oil in Alaska, and had to pay a $20m fine to settle state and federal criminal claims, alongside additional civil penalties.
In August 2006, a small leak was discovered in a BP oil pipeline in the Alaskan tundra.
In March that year, a different corroded pipe spilled some 200,000 gallons onto the tundra at Prudhoe Bay.
The case in the 9th Circuit is Claude Reese et al versus Robert Malone et al., 12-35260.