The US is to return 10,000 acres (40.5km sq, 15.6 square miles) of jungle used to train American military forces back to Japanese control. The return of the land, known as Camp Gonsalves in Northern Okinawa, was agreed in 1996. However, the handover was delayed by protestors against the building of helipads that the US required before the return of the jungle camp could take place.
"There have been discussions recently and we are hopeful that in the second half of this year there will be some movement," Lt. Gen. Lawrence D Nicholson said in a Japan Times report. "It would be the largest land return since 1972."
Demonstrations are continuing at the violent crimes committed by American personnel based in the Japanese island of Okinawa. Local residents are intensifying their campaign to remove the 26,000 US military personnel from the area.
A rally almost 50,000 strong, which was attended by Takeshi Onaga, Okinawa's governor, took place in Naha, the prefectural capital, on Sunday, 19 June. A simultaneous protest will take place outside the Tokyo parliament in solidarity.
The protests come after a former US marine, who worked at a US military base, was arrested for the rape and murder of a local Okinawan woman in April.
The protest began with a moment of silence for 20-year-old Rina Shimabukuro, the alleged murder victim, and a message from her father. "Why my daughter, why was she killed?" said the message, read on his behalf. "My thoughts are the same as those of all the bereaved families that have met with suffering up to now."
Okinawa Governor Takeshi Onaga told the crowd that he wanted to apologise to the woman for failing to protect her. "We had pledged never to repeat such an incident," he said. "I couldn't change the political system to prevent that. That is my utmost regret as a politician and as governor of Okinawa."
Many people held signs demanding the Marines leave and the overall military on Okinawa to be scaled back. "This is not how we want the country to be," said Jinshiro Motoyama, a university student. "We want the bases gone."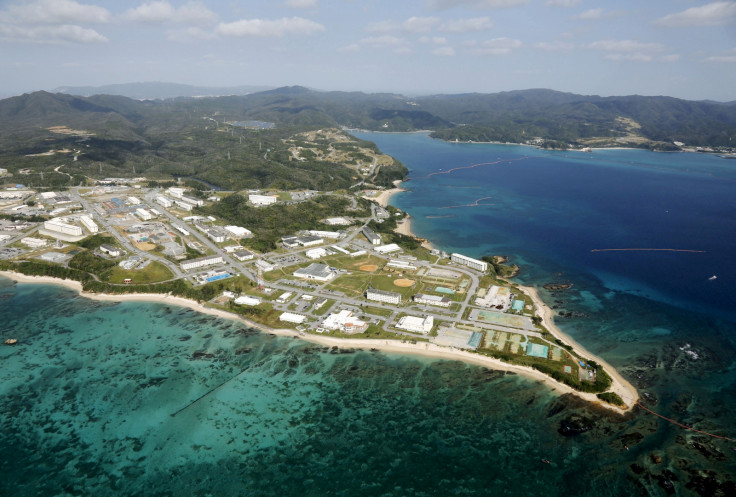 In 1995, a 12-year-old Japanese girl was kidnapped, beaten and raped by three US servicemen.
Washington and Tokyo are planning to move Marine Corps Air Station Futenma in the centre of a busy city to a more remote area. However, Governor Onaga and local residents are demanding that the Futenma base is removed completely.
There have been several large-scale rallies in the last few years. In 2010, almost 100,000 people demonstrated against the building of a new base, off the northern coast.
Washington imposed bans on off-base alcohol consumption after a sailor injured two locals while driving under the influence earlier in June.