An Oklahoma police chief took the unusual step of issuing himself a speeding ticket after being filmed speeding at 20mph over the speed limit.
Sperry Police Chief Justin Burch bit the proverbial bullet and fined himself $300 (£230) for travelling at around 80mph down a stretch of 103rd Street N – on the edge of the commuter town which is home to less than 1,000 people.
"I decided to hold myself accountable, just as anybody else should, and wrote myself a citation," Burch told ABC Tulsa.
In a contrite Facebook post uploaded on 15 April, Burch apologised to other members of the community for his actions.
He said: "I am writing to inform everyone that I, Chief Burch, was breaking the law by speeding on 103rd St N. A citizen made a complaint about it and I acknowledge that I was wrong in travelling at 75 and 80 mph.
"I did have a reason for being in a hurry, but my speeds were not reasonable. I am holding myself accountable just as anyone else would have to be.
"I have written myself a citation and will be paying it just like every other citizen. I regret my actions and I sincerely apologise. I hope everyone has a great Easter weekend and please be safe."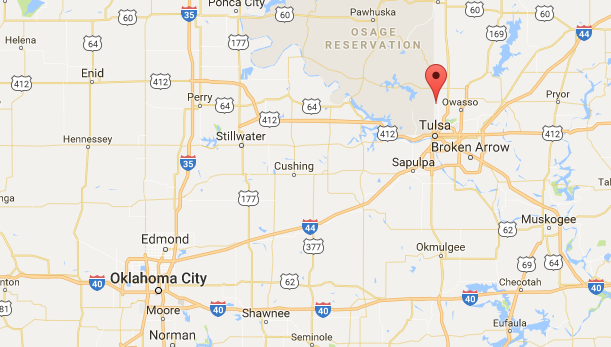 ABC Tulsa asked the Burch if he would have written himself a ticket had he not been caught speeding on camera.
He replied: "You know, honestly, probably not,. You're not going to have people come in and say, hey, I was speeding, or I ran the stop sign, please write me a citation. But just like anybody else who did get caught, I need to be held accountable for my actions."
It would be fair to say you certainly could not fault Sperry police chief Justin Burch for his honesty.