A police officer has suffered minor injuries after a woman crashed a stolen sports car into him. Shocking footage captured from a body camera shows the car slamming into the officer in Sand Springs, Oklahoma on Friday 6 November.
The Sand Springs Police Department officer only suffered minor injuries after the collision, despite being knocked to the ground by the speeding vehicle. The police were pursuing Stacey Ann Bunsey, who had tried to escape in the stolen car, before turning it around and crashing it into the police vehicle.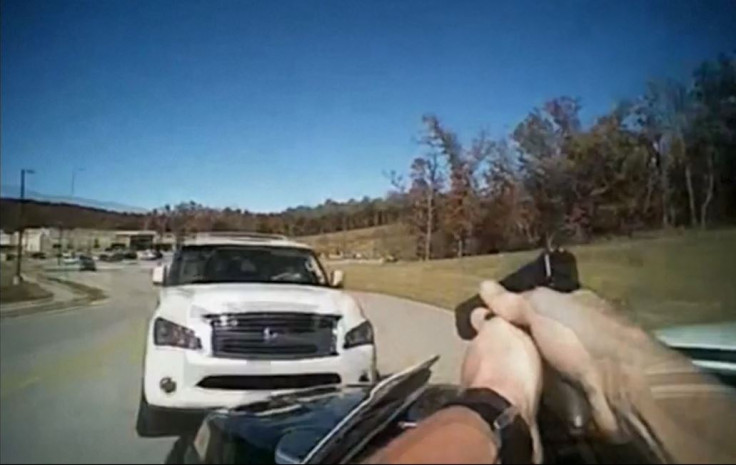 The officer fired two shots at the car before the collision.
Bunsey was arrested after the incident, and was uninjured. She has since been charged with stealing a vehicle, eluding officers, assault and resisting arrest.