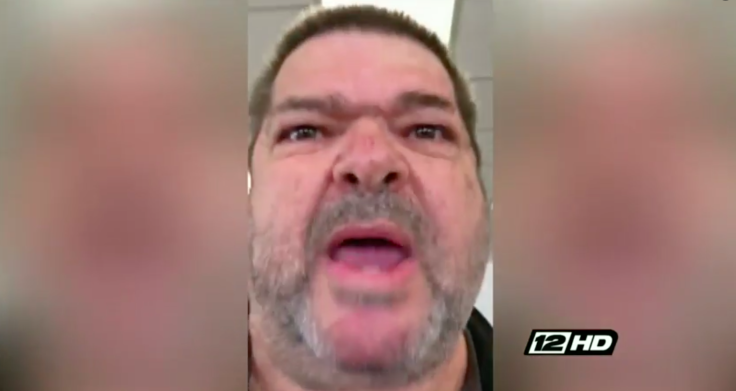 An Oklahoma man's racist rant towards a woman has made headlines after he verbally abused her for speaking Spanish on her cell phone.
Maty Roberts, who was born in Mexico but has lived in the US for nearly 40 years, said she was shopping at a Goodwill store while speaking to her sister on the phone when her daughter told her a man was hurling insults at them.
"I was shopping innocently and my daughter texted me saying, 'Hey mom, I'm going outside. There's a racist man in here and I can't take it anymore,'" Roberts told KXII. She said the man was angry that she was an immigrant.
"He just kept spitting out words like, 'You're an immigrant and you need to go back to your country,'" Robert's daughter, Alison, said.
Alison's boyfriend, Dakota Hodge, confronted the man, Raw Story reported. "Sir, are you the one who hates wetbacks?" Hodge said. Roberts recorded the encounter on her cell phone. In the video, the man can be heard complaining that she was "speaking immigrant".
The man, who has not been identified, repeated the racial slur over and over. "Wetbacks, wetbacks, wetbacks—because you're an immigrant," the man said. When Roberts tried to speak, he interrupted her, "No, you're speaking immigrant."
Roberts said her daughter left the thrift store after the man approached her. Later the man confronted Roberts at the checkout line.
"I don't speak English, I don't speak English, no comprende, no comprende—you lousy-speaking immigrant," he said as he mocked her.
The man refused to give his name, instead saying it was "Goofy". According to KFOR, police were called to the scene. The man also refused to give officers his name or to show identification as he continued to launch insults towards Roberts.
"Get that b***h out of here, get that b***h out of her," the man said. "I'll show you World War III, it starts right here."
He shouted: "Immigrant, immigrant, immigrant. F**king wetback."
Eventually, the man told police that his name was Jack but continued to refuse to give his last name. He told police he had to go home because his blood pressure was high. Despite this, he continued to insult Roberts.
"On this side of the Red River, north of the Rio Grand, north of the Red River, we speak English and English only," he said.
Roberts told KFOR that she has lived in the US since 1979 and was granted citizenship in 2008. "I came here legally and I pay my taxes," she said.
She said that though the man attacked her racial background, she did not share the video to be political. She merely wants to condemn anyone who is a bully. "Hopefully by seeing this video and by the comments, they understand that it's not acceptable," she said. "It's not acceptable."