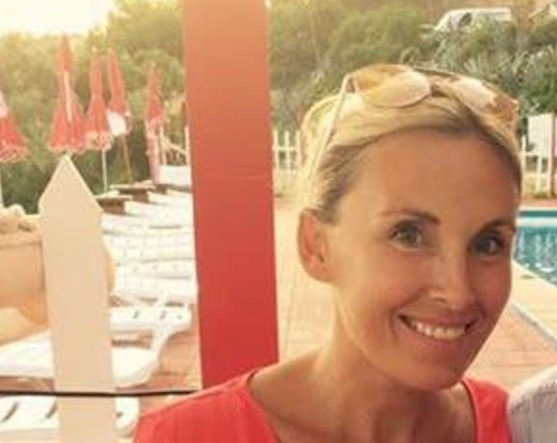 A heavily pregnant British mother-of-two has appeared in court in Spain suspected being the ringleader behind a holiday food poisoning scam that may have made up to £55m.
Laura Joyce, originally from Essex, was pictured being led into a court on the Spanish island of Majorca in handcuffs on Thursday (7 September).
The 37-year-old's family home was raided by police as Spanish investigators assess whether she was the ringleader of a group of touts who scammed hotel owners and tour operators out of millions.
Joyce, who runs a bar and nightclub, is alleged to have targeted British holiday-makers willing to make bogus compensation claims for food poisoning, the Daily Telegraph reported.
The claims for compensation via allegedly bogus sickness claims are believed to have been lodged in UK courts by British claims companies using no-win, no-fee lawyers.
Four further Britons appeared alongside Joyce suspected of being linked to the case and her passport was confiscated pending further inquiries.
The hearings were held in private and none of those who appeared before the judge has been formally charged.
The Mirror reported that The Guardia Civil said it had held "seven people belonging to an organisation dedicated to recruiting British tourists to present false claims for food poisoning".
And believed that the scam "can amount to €60m [£55million] throughout three years".
Local reports from the island say that an "army" of ticket salespeople approached tourists to earn themselves £50 in commission, for each claim that was made.
Also detained after raids earlier this week was Joyce's mother Debbie Cameron, 59, who has since been released without having to go to court.
Cameron, who left Romford, east London, 25 years ago, has not been charged with any offence.
It was reported that the investigation began after three hotel groups complained to authorities over escalating food poisoning claims.
The Telegraph reported that the Mac Hotel group alone, which runs the three-star Club Mac resort, is challenging 273 claims made last year involving 797 holidaymakers worth nearly £4m.