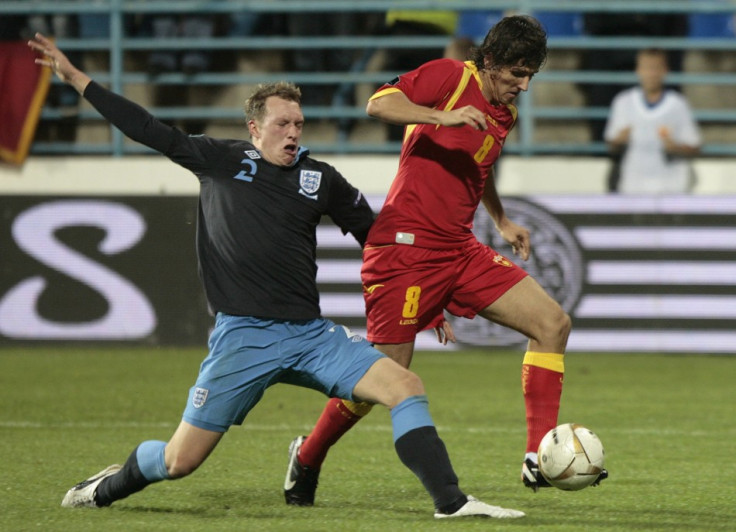 Former Manchester United midfielder Wilf McGuinness has praised Phil Jones' performances this season suggesting the youngster has surpassed all expectations at the club.
The 19-year-old moved to Manchester United from Blackburn Rovers in the summer with a huge reputation as one of the brightest young players in English football.
Jones has more than matched the evident promise he showed at Ewood Park by proving to be one of Manchester United's best players this season. McGuinness believes the Red Devils have signed a player who could potentially be one of the world's best in a few years time.
"When the manager bought him (to Manchester United) in the summer I realised here was a player who could blossom under the guidance of Sir Alex Ferguson and his staff." McGuinness told the Manchester Evening News.
"He was young and I could see him developing. He was a good buy in my eyes but he has turned out even better than that."
Jones' versatility has been one of the youngster's major assets and a huge plus for Manchester United this season. The 19-year-old's adaptability has enabled him to play more games than any of his Old Trafford colleagues and although many seasoned experts envisage Jones as a centre-half, his recent showings perhaps suggest to the contrary.
The comparisons with Manchester United great Duncan Edwards have been numerous and although McGuinness feels they are perhaps hugely flattering to Jones, the former Old Trafford star concedes the youngster's performances in midfield have shades of the late great Red Devils icon.
"In my view, Duncan Edwards was best in midfield but I always thought eventually he would have become a centre back as he got older," The ex-Manchester United midfielder told the Manchester Evening News.
"Certainly at this moment, I would play Phil in midfield. When you have the qualities that he has I think it can sometimes be a little bit of a waste when you are restricted to a defensive role.
"But when you have assets like Phil has then that can limit your impact. Players like that want to be involved and when you see some of the runs he was doing at Queen's Park Rangers on Sunday you wouldn't want him to be confined to an area at the back."
Jones is likely to be retained in Manchester United's midfield for their game against Fulham on Wednesday night. Sir Alex Ferguson could restore Javier Hernandez to his starting 11 following the Mexican international's surprise return from injury.