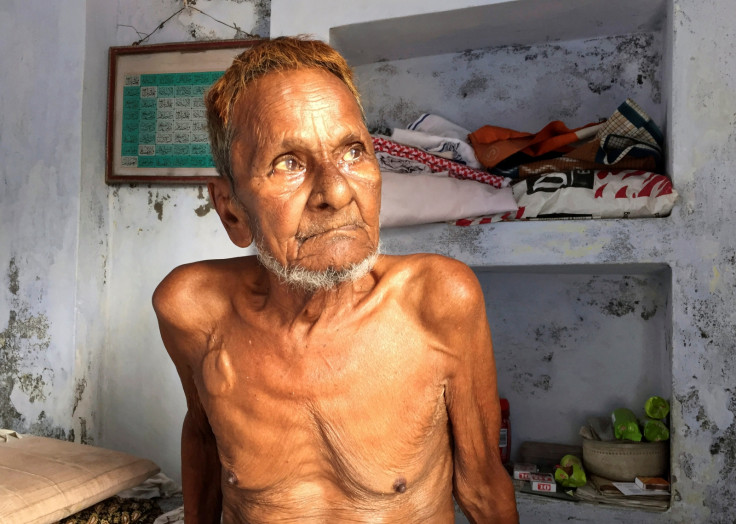 The oldest litigant in the disputed Ram Janmabhoomi-Babri Masjid land case died on Wednesday (20 July) at his home in the temple city of Ayodhya in the northern Indian state of Uttar Pradesh. Ninety five-year-old Mohammad Hashim Ansari was suffering from heart-related ailments.
Following Ansari's demise, son Iqbal said that he will now contest the case, which has been continuing since 1961, on behalf of the Sunni Central Waqf Board. The title suit case came into the limelight after a mosque on the disputed site was demolished on 6 December 1992, by members of a Hindu nationalist political party, leading to communal tensions in the country.
A tailor by profession, Ansari was reportedly the first appellant to file the case in the court of civil judge of Faizabad Municipality against the "illegal encroachment" – of land belonging to the mosque – allegedly by the Hindu Mahasabha.
"His health condition was not well for the past six years. He had undergone surgery too. But, today morning, he did not complain of any health problem. He was sitting in his room after taking tea. Suddenly he collapsed," Ansari's son, a Samajwadi Party worker, told The Indian Express. He added that Ansari will be buried in Ayodhya on Wednesday evening.
The Ram Janmabhoomi-Babri Masjid case is one of the most controversial cases in India, which centres the disputed land. Hindus term the land as Ram Janmabhoomi – meaning the birth place of Lord Rama – while Muslims dispute the claims arguing that the demolished Babri Mosque was built on that land in 1528 by Mughal emperor Babur.
The ongoing court dispute has caused many conflicts between the two communities. The demolition of the mosque led to riots across India wherein thousands of people were killed.