Oliver Hudson has tickled fans' funny bones in his hilarious response to reports that claimed Kate Hudson and Brad Pitt are dating and that the actor has moved in with the actress. The Rules Of Engagement actor took to on Instagram to share the cover of Star Magazine with the headline, "It's Getting Serious: Brad Moves In".
Poking fun at the report, Oliver jokingly shared a list of fake complaints over the Allied actor's living arrangement at the Hudson household. He wrote, "Yeah and it's been hell!! He's messy as shit! He drinks out of the f*****g carton and leaves the door open when he's taking a dump!! And this is when he's at MY house!!!"
The 40-year-old joked that Pitt has "driven a wedge" between him and brother Wyatt, and that his mother is "flirting" with him. The actor continued, "He's already calling me brother and has driven a wedge between myself and my real brother Wyatt, who now won't speak to me.. he insists my kids call him uncle B and lost my youngest at the Santa Monica pier for 2 days.. thank god for amber alert.. my mom's overtly flirting with him! Shes wearing these little nighties around the house now?! But ALL DAY!! Like at 3pm!"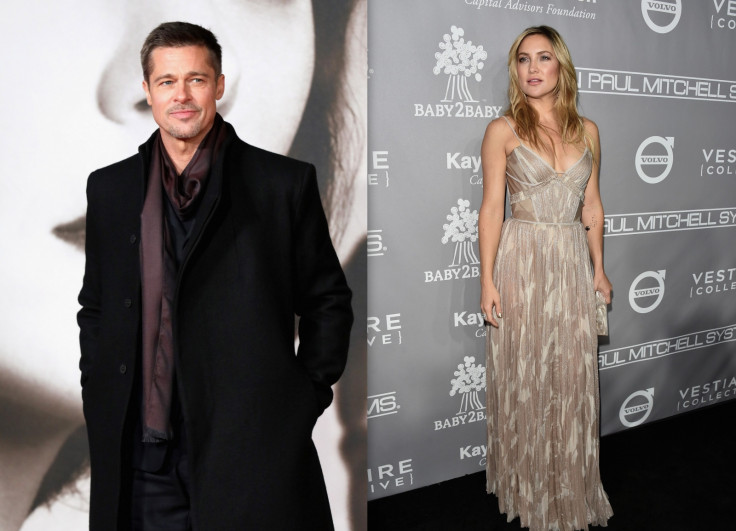 "And Pa just keeps saying "All right!! It's Brad Pitt!! Anyway not going well.. so BP.. it's time to move out man.. I need my life back dog.. I'll smoke one more bowl and then get the fuck out.. we thank you.. oh and I found your medical bracelet so I'll get that back to you.. ok.." he concluded the hilarious post.
Previously, a Gossip Cop report had debunked speculations about Hudson and Pitt's romance and the website quoted a source close to the 53-year-old actor as saying that the reports are "not true." Rumours of the two dating started doing the rounds after Jolie filed for divorce from the Fight Club actor in September 2016 citing irreconcilable differences.