Miley Cyrus cancels wedding after fight with Liam Hemsworth – report
The couple were reportedly planning a 'traditional' wedding surrounded by family and friends.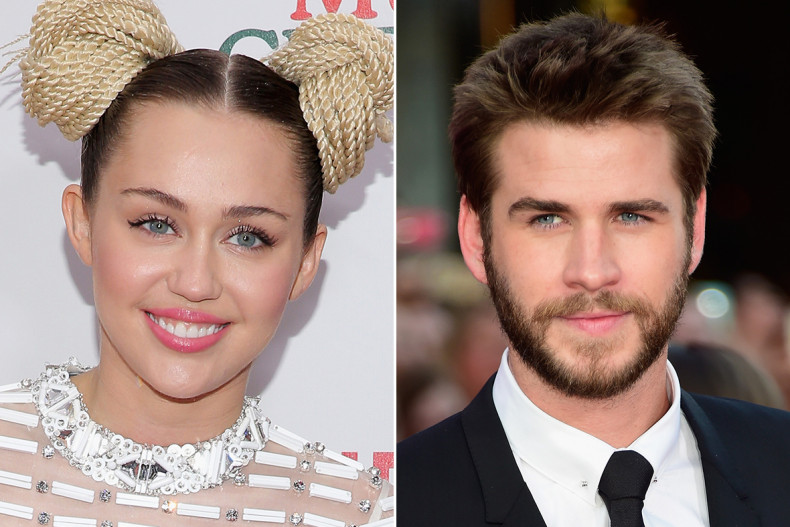 Miley Cyrus has reportedly cancelled her wedding plans with Liam Hemsworth as the two cannot get along with each other's extreme personalities. The development comes just weeks after the Wrecking Ball hit-maker was spotted without an engagement ring that she has flaunted on numerous occasions.
"He [Liam Hemsworth] can't keep up with her [Miley Cyrus]," an insider told Life & Style magazine, "and she's been finding life with him to be a snoozefest".
Besides their "differing personalities", the couple reportedly had a fight over Cyrus' alleged habit of smoking marijuana, which left the songstress in tears.
"She was screaming at him, telling him he was holding her back and making her hide who she truly is," another source told the celebrity news website. "They are still both so upset and angry."
This is not the first time the couple have been involved in a tiff over the 23-year-old singer's alleged indulgence in marijuana. In March, the couple reportedly had a "huge fight" over the same issue.
"They recently had a huge fight. Liam told Miley that he wants her to quit pot. He can't believe how often she gets high. Every day Liam comes home and the entire house reeks of weed. He's so annoyed. Miley still smokes a ton of pot and it drives Liam crazy," a source told InTouch Weekly.
In August, Us Weekly had reported that Hemsworth and Cyrus had cancelled their wedding plans as the songstress was not happy with a "beach wedding" in Australia and their honeymoon in Bora Bora.
However, a source later told HollywoodLife that the couple were planning a "traditional" wedding surrounded by family and close friends. "As much as they both want it to happen soon, this year doesn't appear to be the time for it to happen," a source previously told the gossip site.
The two started dating after meeting on the sets of The Last Song in 2009 and got engaged in 2012. They split in 2013 and reignited their romance in December 2015.