Arsenal striker Olivier Giroud has praised the intervention of Theo Walcott during the club's remarkable recovery against Reading in the League Cup fourth round.
Walcott scored a hat-trick as Arsenal staged a remarkable comeback from 4-0 down to win 7-5 after extra-time.
Giroud scored Arsenal's second from a Walcott corner with his first touch after coming on as a substitute, but it was the 23 year old's first half goal which swung the tie in the favour of the visitors according to the French striker.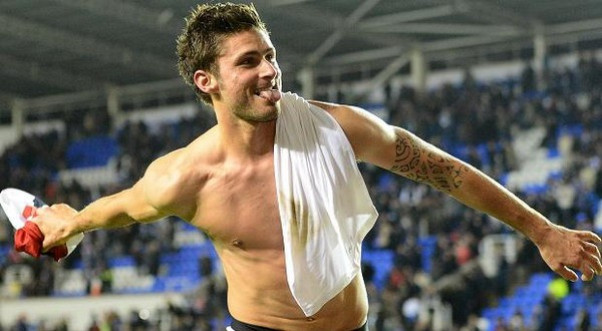 "It's the first time [I've been involved in a game like this]," Giroud said. "It was an unbelievable night for us. To be losing 4-0, it was a very difficult position for us.
"Just before half-time, Theo's goal made us trust ourselves and it was important to start the second half like this, keep confidence, play through our lines and keep going.
"I tried to give what I can for Arsenal as a team and we turned the game around.
"When I scored my goal I thought it [victory] would be possible because I scored after 65 minutes so we thought 'why not?'"
After Walcott had scored Arsenal's fourth and secured extra time, Giroud and teammate Francis Coquelin threw their shirts into the crowd, only to have to request for them back after learning the game wouldn't go to a replay.
The Emirates Stadium club are now studying CCTV footage to discover the identity of the two fans who were forced to return the shirts so they can present the pair with commemorative replica kits to keep.
"I thought in the cup competitions in England when you draw you then replay," Giroud claimed. "That's why I threw my shirt into the crowd," Giroud explained in The Sun.
"I had no idea and I only realised when one of our subs ran over to tell me. Luckily the man gave me back my shirt so I could carry on. I have to thank him.
"At the end I threw my shirt back into the fans again."
Arsenal will now face League Two side Bradford City in the quarter final as reward for overcoming Reading.