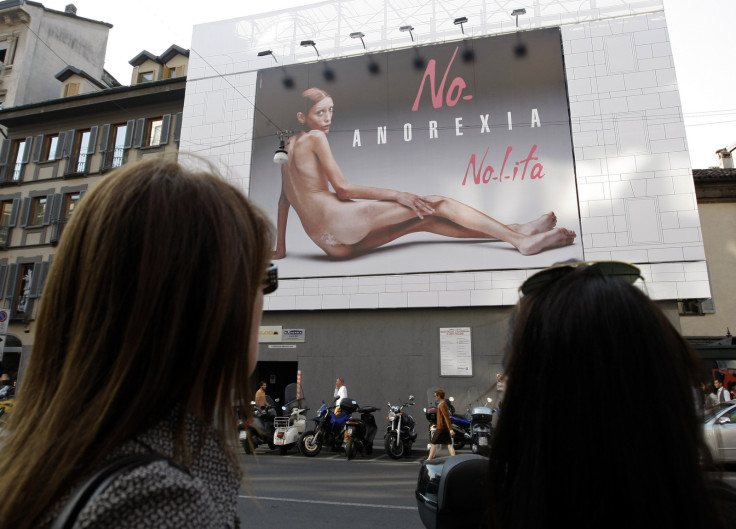 French law could soon prohibit modelling agencies from using fashion models when they are diagnosed as malnourished and ban websites defending anorexia.
Two amendments to the latest health bill, dubbed the "Marisol Touraine bill" – named after the Minister of Social Affairs and Health – will be filed on Monday (16 March) in the National Assembly by their author, a deputy from Francois Hollande's Socialist party (PS).
Olivier Veran, an MP representing Isere, is hoping the amendments banning the use of malnourished models will be voted as part of the Marisol Touraine bill – which will be itself be presented in September in Parliament for an early 2015 vote.
"It is intolerable that we can make the apology of malnutrition and that we can commercially exploit people who are in situations that endanger their health," Veran said.
Fines and jail for modelling agencies
The first amendment is to prevent modelling agencies from using models when they are diagnosed as being in a malnourished state.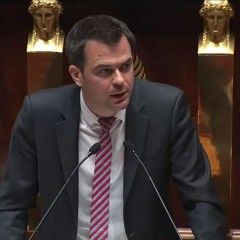 This state of "extreme thinness", which spans "three severity levels" according to Veran, evaluates the Body Mass Index (BMI) of a person, calculated "by dividing weight by height squared".
Veran, who leads the prevention and promotion components of the health bill, proposes to amend the Labour Code in order to force agencies to issue each model with a medical certificate proving that his or her BMI is over a given value.
While the 34-year-old neurologist at the University Hospital of Grenoble acknowledged this value, or level, is not yet defined, he has indicated offenders will be liable to a penalty of six months in prison and a €75,000 fine (£53,000, $79,000).
Israel, Spain, Italy, Chile and Belgium have already imposed regulations based on models' BMI.
"In France, one considers that it is thin below 18.5 [BMI]. For the World Health Organization, an index below 18 means we start talking of malnutrition. Below 17, it is a severe malnutrition. Below 16 is considered a state of famine," Veran explained.
Banning "pro-ana" websites
The second amendment, which will be filed together with the delegation for women's rights, considers the promotion of excessive thinness to be an offence.
It would seek to ban websites promoting the eating disorder anorexia nervosa or bulimia, such as self-proclaimed "pro-ana" (pro-anorexia) and "pro-mia" (pro-bulimia) platforms, that contribute to the "glorification of anorexia".
"These sites explain to girls aged 12-13 that we must have a gap of 15cm between the legs to be beautiful," the MP explained.
The neurologist estimated that in France, "between 30,000 and 40,000 people" suffer from anorexia nervosa.
These are adolescents in 90% of cases, he stated. "The social impact of this image conveyed by fashion, where women have to be thin to a pathological level to be beautiful and do catwalk shows, is very strong."