Formula 1 could yet come to London after a bid for the tenancy of the Olympic Stadium was confirmed by the London Legacy Development Corporation.
Football clubs West Ham United and Leyton Orient, as well as UCFB College of Football Business make up the remaining bids under consideration.
But the bid headed by the Intelligent Transport Services in conjunction with Formula 1 represents the most ambitious of the quartet and follows plans revealed by chief executive Bernie Ecclestone last month for a race around the English capital.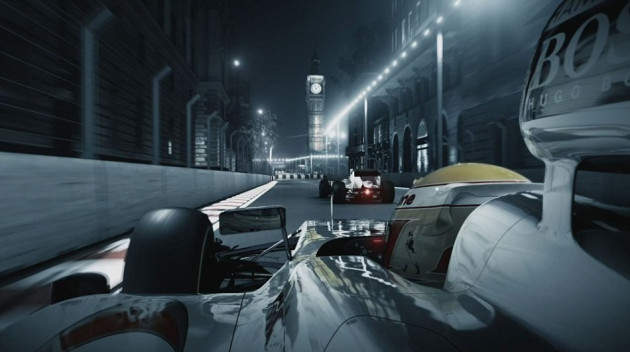 "Following an extension to the bidding period, the Legacy Corporation can today reveal that it has received four bids for the venue," a LLDC statement read.
"Bids from West Ham United, Intelligent Transport Services in association with Formula One, UCFB College of Football Business and Leyton Orient will now be assessed to ensure they are compliant, before being evaluated ahead of negotiations.
"These bids could add to the legacy uses already secured for the Stadium. It is already set to become the new national home for athletics and host to the IAAF 2017 World Athletics Championships."
A new round of bidding for the stadium comes after West Ham's lease of the stadium was revoked amid a legal dispute with Tottenham Hotspur.
Orient chairman Barry Hearn was also vocal about the proposed deal from the Hammers, but the League One's club newest bid includes a ground share with the Premier League side.
Hearn claims should West Ham be allowed to move to the stadium, which is just two miles from Orient's Brisbane Road home, they would be breaking Football League rules which states stadium moves can only be granted should they not adversely affect those clubs in the vicinity.
However, the most eye-catching bid comes from Formula One, who plan to stage a race in and around the Olympic stadium; in stark contract to the plans announced last month which saw images of a race around the streets of London; taking in some of the capital's most famous landmarks including Buckingham Palace, Trafalgar Square and the Houses of Parliament.
When speaking of the bid last month, Ecclestone said as much as £35m would be required to make the dream of a race around the streets of London a reality.
"With the way things are, maybe we would front it and put the money up for it. If we got the OK and everything was fine, I think we could do that," he told the Times.
"Think what it would do for tourism. It would be fantastic, good for London, good for England - a lot better than the Olympics."