Olympics 2016: Rio police protest raises safety concerns
Police are seeking donations to buy even office supplies, including pen, paper and toilet paper.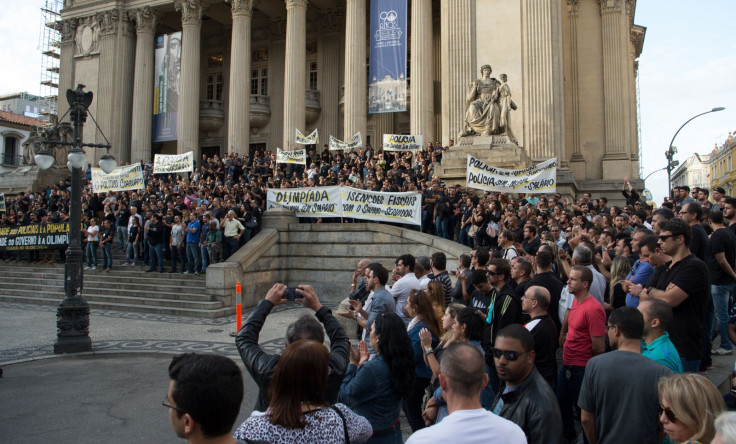 With barely a few weeks to go for the 2016 Summer Olympics, protest by Rio de Janeiro police against delay in salary payment, and even lack of basic supplies like toilet paper, has fuelled worries about safety and security at the world's premier sporting event.
The city is awaiting a bailout as its acting governor declared a financial emergency this month and called on the Brazil government to release federal funds to host the Games that begins on 5 August.
One contingent of police demonstrated at Rio's international airport with banners, in English and Portuguese, which read: "Welcome to hell. Police and fire fighters don't get paid; whoever comes to Rio de Janeiro will not be safe."
Ilona Szabo from a Rio-based security and social issues think tank said the cuts have led to "a very big crisis in... the self-esteem of the policemen". However, Olympics officials have been maintaining that Rio's fiscal problems would not affect the security for the games, the Associated Press reported.
It has been reported that some policemen had to seek donations to buy stationery supplies in their station like pen, paper, ink and toilet paper. They are reported to have no paper to even take down the complaints that stations receive from people.
One banner read: "The police's priority is the people; the government's priority is the Olympics." Another one on a road bridge near the airport said: "Welcome, we don't have hospitals."
As the entire world's spotlight falls on Rio, the state has been in the news for many wrong reasons, raising concern over the state's capability in hosting the event. A spokesperson for the Rio police force has even said the situation in the state is grim, declaring, "We are in a meltdown," Yahoo sports reported.
With a deficit budget, Rio had to slash and delay the salaries of its state employees, including those of the police. Several police patrol cars were halted and helicopters grounded in a bid to save on fuel, as they lack money to buy even the basics.
Around 85,000 police and soldiers are expected to be deployed for the event, which is nearly twice the number of troops that London had during the 2012 Olympics. Rio is expected to receive 350,000 to 500,000 foreigners during the games.
Local media O Globo had earlier quoted police chief Fernando Veloso as saying: "We're at the limit of our operational capacity, and I can't discard the possibility of a collapse."
"There's no way to avoid thinking about more cuts, and these cuts will impact our final product, which is serving the population. We've had to revise everything, even our operations during the Olympic Games."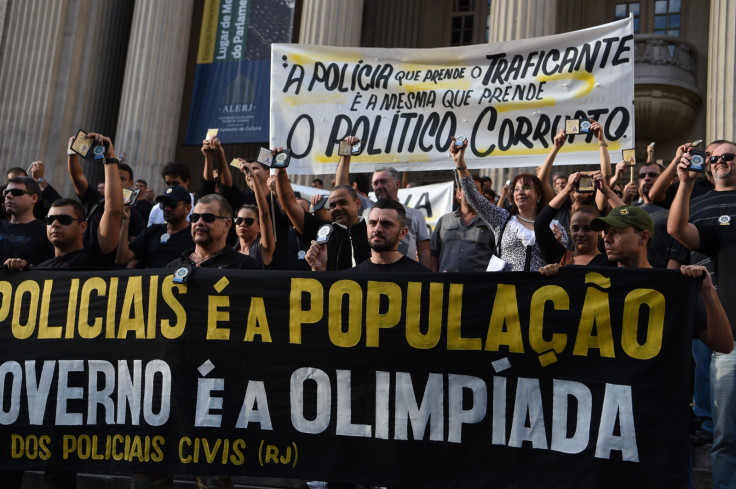 © Copyright IBTimes 2023. All rights reserved.