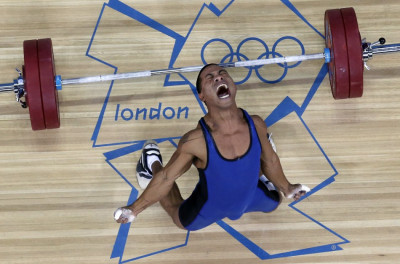 The London 2012 Olympics has only just started and already audiences have been treated to some of the true highs and lows of the world's greatest sporting event.
The opening of the Olympics saw crowds entertained by dozens of sports, including swimming, cycling, diving, archery, judo, rowing and equestrian events.
The GB team suffered its first major disappointment as the men's cycling road race team, led by Mark Cavendish and Bradley Wiggins, failed to finish in the medals as other teams set their sights on making the day a nightmare for them.
However the women's ream were able to put a smile on the GB crowd's face, with Elizabeth Armistead battling her way to a silver medal, pipped at the finish by the Netherland's Marianne Vos on a rain-battered course through London and Surrey.
At the aquatic centre there was a real sense of uncertainty when it came to the medals, with GB swimmer Rebecca Adlington managing to clinch bronze in the women's 400m freestyle competition, having only just managed to make the final in the eighth spot.
Meanwhile the GB rowers set up a number of medal hopes, with Zac Purchase and Mark Hunter making the semi-finals in the men's double sculls, Heather Stanning and Helen Glover easing through their women's double's heat with an Olympic record time and the men's four making the final.
Although Stanning and Glover might feel confident, the archery proved that even records don't guarantee victory. South Korea's Im Dong-hyun broke borth individual and team world records while quealifying and yet the team was defeated by the US in the semi-finals.
Television audiences had their pick of the events, although many voiced their frustration at the sight of so many empty seats, as the corporate attendees failed to turn out and the BBC was forced to apologise as its coverage of the men's road race fell apart with miscommunication and delays.
Only three days down and there are already enough stories and images to fill a book of the London 2012 games.
IBTimes UK looks through a gallery of some of the best images of the weekend: