The Executive Board of the International Olympic Committee have announced their decision to recommend baseball/softball, squash and wrestling be on the shortlist of sports for possible inclusion for the 2020 Olympic Games.
The three sports were selected by secret ballot from a shortlist of eight that also included karate, roller sports, sport climbing, wakeboarding and wushu.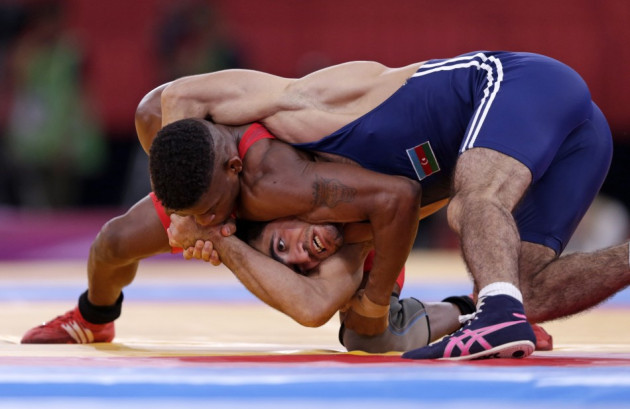 The IOC will meet in Buenos Aires in September where they will decide on one of the three remaining sports to be added for the 2020 Olympic Games, where the committee will also announce the host city of either Tokyo, Istanbul or Madrid.
"The Executive Board received excellent presentations today from eight International Federations," IOC President Jacques Rogge said. "It was never going to be an easy decision but I feel my colleagues on the Board made a good decision in selecting baseball and softball, squash and wrestling to be put forward in Buenos Aires.
"I wish the three shortlisted sports the best of luck in the run up to the vote in September and would like to thank the other sports for their hard work and dedication."
The decision comes as a reprieve for wrestling, which was originally dropped from contention in February of this year leaving its presence at future Olympic Games in severe doubt.
Wrestling's exclusion earlier in the year promoted an angry retaliation from some sections of the Olympic wrestling world, with some athletes even returning their Olympic medals to the IOC.
"We had been right on the periphery but this is an important step forward. Wrestling is extremely prestigious in the Olympics and its continued presence is very important," Peter Jones, head of media at British Wrestling said.
"It is an encouraging decision for all involving with UK wrestling. It is fantastic for the people involved with the sport who have done all the work to get us to this stage. After this, we can begin to look to the future for Olympic wrestling in general and particularly from a British perspective."
Baseball/softball was originally dropped from the programme following Beijing 2008, while squash has never been included at any Games.
In order to decide which three sports were passed onto the final shortlist, the commission used 39 criteria in determining it's suitably for the Olympic Games, including youth appeal, universality, popularity, good governance, respect for athletes, and respect for the Olympic values.
Whichever of the three is chosen for the 2020 programme will be joined by golf and rugby sevens, which will make their inaugural appearance at the 2016 games in Rio.