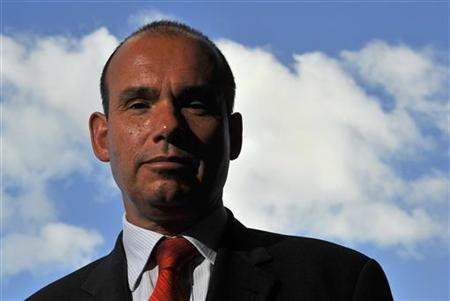 Olympus Chairman Tsuyoshi Kikukawa has resigned as the financial advisor scandal grows.
The FBI has been probing the $687million payment made to 'advisors' during Olympus's takeover of medical equipment maker, Gyrus.
The astronomical fees account for nearly a third of the $2.2billion takeover fee, the largest on record. Advisory fees usually account for around 1 per cent of the final amount.
This latest twist in the tale comes after UK CEO Michael Woodford stepped down on Monday.
Olympus have confirmed that Mr Kikukawa resigned at a board meeting earlier today, with 50 years at the company, he will continue to be a board member.
Shuichi Takayama, the man charged with taking the newly available job, said that Olympus will be setting up and independent committee made up of lawyers and accountants to look into acquisitions between 2006 and 2008 "as soon as possible."
Harris Associates, which holds about 2.5 per cent of Olympus shares, welcomes the announcement of Olympus setting up an external panel of lawyers and accountants.
"We see it as a promising sign that Olympus has indicated it will appoint a panel to look into these acquisitions, but we'll reserve judgment until we hear more details, such as who will be on the panel, what they will specifically be investigating and how quickly they will get this done," said David Herro, Chief Investment Officer for International Equities.
"We think it's important that the panel members have no ties to Olympus, that they be given complete access to the company's books and records, and that they work quickly to get answers to our many questions about the company's M&A procedures, its decision-making processes, the services provided by outside consultants and why they were paid so much for those services."