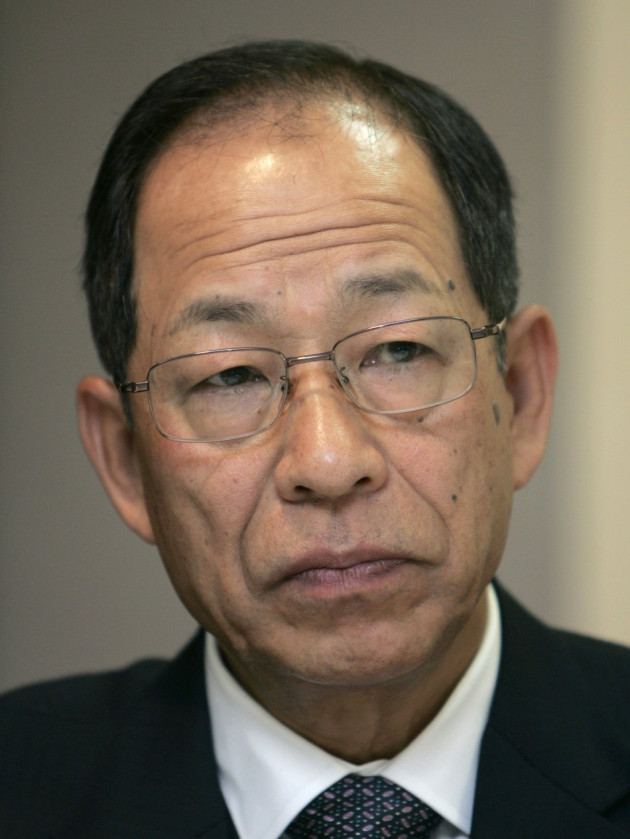 Former chairman of the Japanese electronics company Olympus has pleaded guilty to charges of covering up investment losses, in one of Japan's largest corporate scandals.
"The full responsibility lies with me and I feel deeply sorry for causing trouble to our business partners, shareholders and the wider public," said ex-chairman Tsuyoshi Kikukawa at the Tokyo district court.
"I take full responsibility for what happened."
Two other officials also pleaded guilty along with Kikukawa. The three were named suspects in the fraud by an investigative panel from Olympus.
Olympus has admitted that it concealed investment losses of $1.7 bn (£1.1bn) from as early as the 1990s. In December the company filed corrected financial records for five years.
Prosecutors explained the complex plans made over the years with international banking accounts, paper companies and undercover dealings, in order to conceal the heavy losses from company records.
The scandal first came to light when the company's British chief executive Michael Woodford raised concerns over the company's payment for financial advice and acquisitions.
Kikukawa and the company were charged with violation of laws that regulated security exchanges by faking the company's financial statements in February.
Reports suggest that the former executives could be imprisoned for up to 10 years and fined 10mn Yen (£79,257). The company could further face a fine of more than 100mn Yen (£792,640).
Tsuyoshi Oshima, a spokesman for the company, told Reuters that the impact of the guilty plea on Olympus, if at all any, will depend on the final verdict including the fine that the court orders.
"Lawsuits from shareholders are possible," Oshima added, stating that the fall in the company's share prices have already caused 12 law suits of which 11 are in Japan.
The scandal has hampered the reputation of a company which was once valued for its products as well as the country's corporate governance system.