Omar Mateen 'visited gay nightclub a dozen times' before Orlando shooting, witness says
Omar Mateen had visited the gay Orlando nightclub where he carried out the worst mass shooting in US history at least a dozen times before, it has been reported. While Orlando police said they had no information about these visits, at least four regulars at the Pulse club said they had seen him there several times.
Ty Smith, who also uses the name Aries, told the Orlando Sentinel: "Sometimes he would go over in the corner and sit and drink by himself, and other times he would get so drunk he was loud and belligerent.
"We didn't really talk to him a lot, but I remember him saying things about his dad at times," Smith said. "He told us he had a wife and child."
Meanwhile, the Mail Online reported that two days before the massacre, Mateen went on shooting practice in the wild.
A man also practising at the St Lucie Shooting Centre range said Mateen was really loud and "shooting pretty hard and the cables holding the target came down — whether that was bad aim or a ricochet I don't know".
The man told the website he was "almost certain" he was using an AR-15 and a Glock, which police say were used in the nightclub shooting.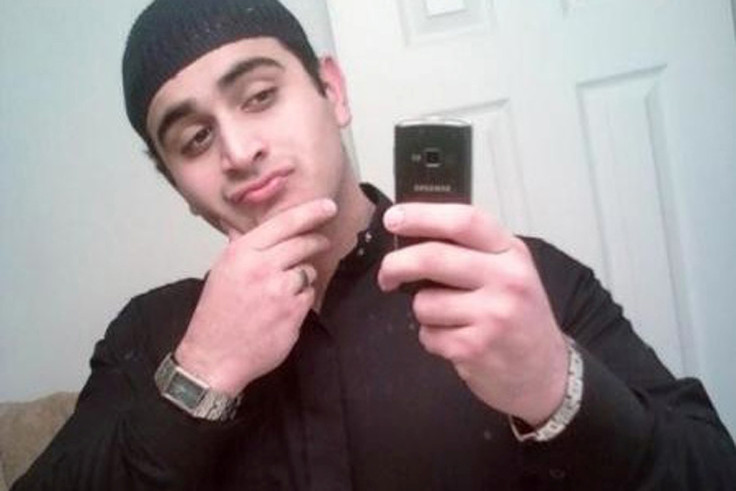 A Sanford pastor who is friends with one of the survivors told the Guardian and other news outlets that Manteen was laughing during his shooting spree in the Orlando nightclub.
"He was laughing frantically as he was spraying people with his gun. Norman [the survivor] received four gunshot wounds to his back he survived, and he should be released from the hospital today or tomorrow," Deyni Ventura said.
"He was in a bathroom stall with 30 other people, and those 30 other people are deceased. He is the only one that lived," she added.
The claims came as more details emerged about the 29-year-old's day job. He was a security guard at a retirement community in South Florida and had previously worked as a security guard at the St Lucie County Courthouse in Fort Pierce, the Guardian also reported.
© Copyright IBTimes 2023. All rights reserved.