Orlando nightclub gunman Omar Mateen had reportedly looked at Walt Disney World as a possible target for mass murder. The culprit of the worst mass shooting in US history apparently visited the theme park which is also in Orlando back in April with his wife, Noor Zahi Salman.
At least one of the 50 people massacred by Mateen at the Pulse nightclub was said to have worked at one of the Disney parks.
People Magazine cited a federal law enforcement source saying Salman had told authorities her husband had been "scouting Downtown Disney and Pulse [nightclub] for attacks."
Disney's Magic Kingdom, Hollywood Studios, Animal Kingdom and Epcot theme parks have had security and bag checks on entry since 2015 although Downtown Disney has not.
Disney was one of the first companies to provide health benefits to its employees' same sex partners in 1995 and workers have been posting pictures to social media in solidarity with victims, friends and family affected by the shooting.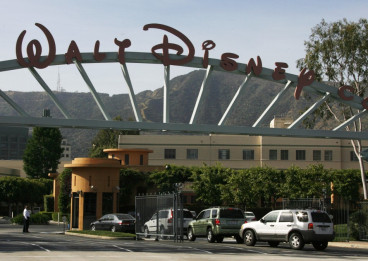 Islamic State (Isis) has claimed that Mateen was one of their "soldiers" although US President Barack Obama played down the link saying that there was "no evidence" he was part of a larger terrorist group.
The FBI believes he pledged allegiance to three terror groups - Sunni-IS, fellow Sunnis al-Nusra and Shi'ite Hezbollah.
The extremist was said to have been carrying an arsenal consisting of AR-15 assault rifle, Sig Sauer RMCX, Glock model 17 9mm and a Smith and Wesson .38 calibre revolver as he entered the club at 2am on Sunday morning.
Shortly before he was said to have called 911 to tell them that he pledged allegiance to IS warlord Abu Bakr al-Baghdadi.
It has emerged that Mateen was investigated by the FBI twice but yet was able to purchase high-powered firearms only a week prior.
An off-duty police officer is said to have returned fire before Mateen took hostages in a toilet area and was eventually shot and killed by other officers at around 5am.