Nato bolsters Baltic defences with 4,000 troop deployment 'in response to Russia'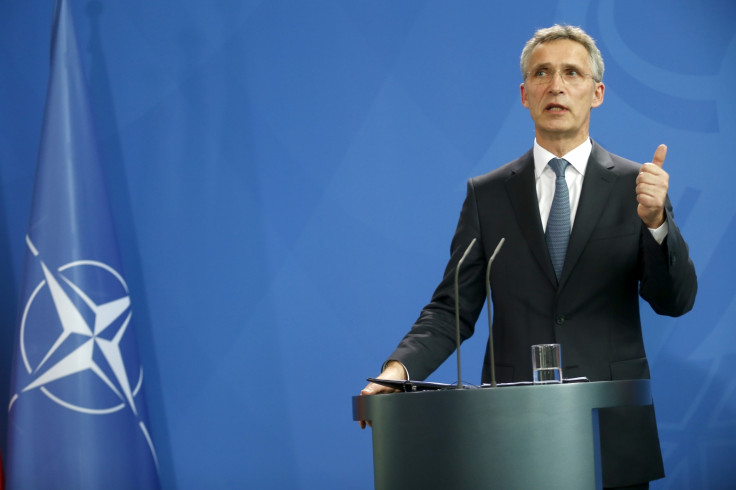 Nato has announced a boost to its defences in the Baltic states and will deploy four battalions in a move that will ratchet up tensions between the alliance and with Russia.
The alliance's secretary-general, Jens Stoltenberg, told reporters in Brussels each battalion would have 800-1,000 troops, and be deployed on a rotational basis, rather than being based permanently in the host countries. He said it was in response to the actions of Russia in Crimea and Ukraine.
"Nato has taken robust action to protect our nations, and to contribute to stability in our neighbourhood. But the challenges we face are enduring. So we need to be prepared for the long-haul.
"We agreed to enhance our forward presence in the eastern part of the Alliance. We are now discussing the size, the scope and the composition of that force. Based on the advice of our military planners, we will agree to deploy by rotation four robust multinational battalions in the Baltic states and in Poland.
"This will send a clear signal that NATO stands ready to defend any ally," he stated.
The battalions will be backed up by the United States, Britain and Germany in a move that would be approved by defence ministers from countries in alliance on Tuesday (14 June).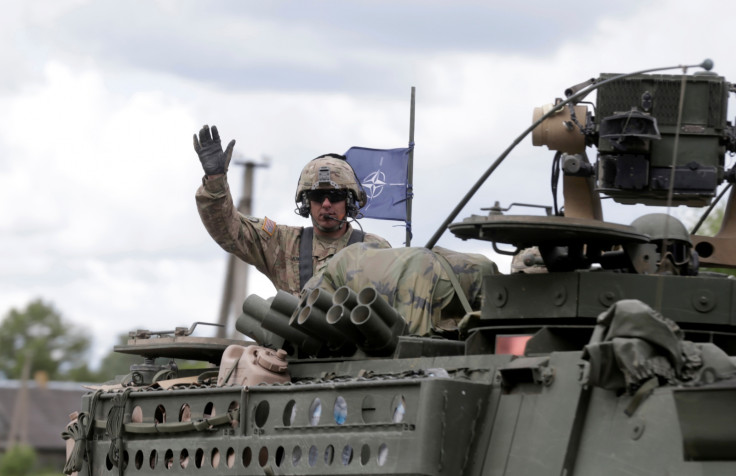 A US soldier at the Lithuanian-Latvian border ahead of the biggest NATO exercise since the Cold War
Reuters
The announcement follows the biggest ever war game since the Cold War, carried out by the alliance in Poland, and Latvia, Lithuania and Estonia which included 31,000 troops and thousands of vehicles from 24 countries.
Russia says that Nato is encroaching on its borders and has been angered at what it sees as an expansion of the alliance.
In May, 2016, General Sir Richard Dhireff - who was Nato's Deputy Supreme Allied Commander in Europe between 2011 and 2014 - warned of a possible nuclear war with Russia and said that Nato must beef up its presence in the Baltics.
© Copyright IBTimes 2023. All rights reserved.