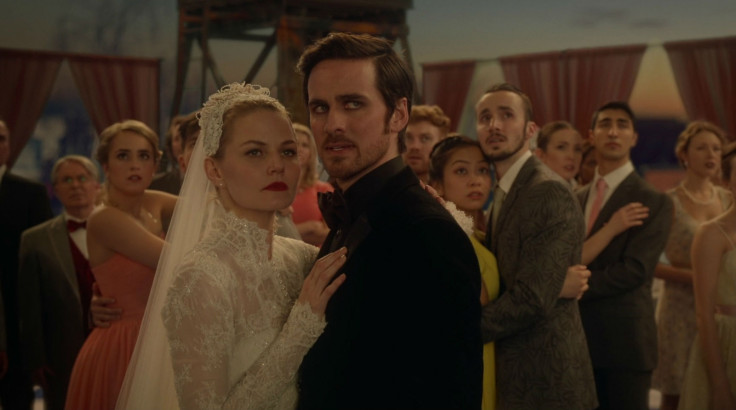 Storybrooke is in for some big changes! Once Upon A Time has been renewed for a seventh season by Disney-owned television network ABC, following the news that lead Jennifer Morrison (who has played Emma Swan since the pilot in 2011) is exiting when the current sixth season concludes on 14 May.
According to The Hollywood Reporter, Ginnifer Goodwin (Snow White) and Josh Dallas (Prince Charming) have also decided to bow out after the upcoming double-billed finale, entitled The Final Battle. The fairy tale show will reportedly undergo a cast reboot of sorts, with remaining co-stars Lana Parrilla (Regina Mills), Robert Carlyle (Mr Gold) and Colin O'Donoghue (Captain Hook) set to take on more central roles as they ink new deals with the studio.
It is expected that Andrew J West, 33, who was cast on the show back in March and will make his debut as season six reaches its climax, will be playing an older version of Jared S Gilmore's Henry. Jane The Virgin's Alison Fernandez will also be joining the cast around the same time.
After the news broke, British actor Rebecca Mader –who has played Zelena, the Wicked Witch of the West since Once Upon A Time's third season – took to Instagram to also confirm that she would not be involved in the reboot.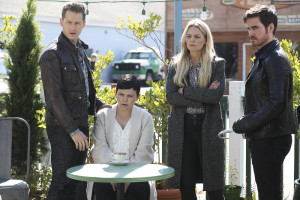 "A lot of you have been asking if I will be joining everyone in Season 7, so I wanted to let you know personally that unfortunately I am not," she told her fans. "This wasn't my choice but a creative decision of the shows that I totally respect and understand.
"The most important thing is that you all know how much you mean to me. I am told frequently both online and in person that by being a part of such a special show I have in some way changed someone's life. This is hugely meaningful to me.
"I am here to let you know that I am the one who has been changed. Not just by playing such a well written multi-dimensional character but by the fandom itself. I have heard your stories, your pain, your struggles, your achievements and I have truly felt you.
"I have learned. I have grown. I am a better person because of you, the fans and everyone that blessed me with this opportunity to play such an iconic role."
"There are set endpoints to different stories," co-creator Adam Horowitz recently teased about what's to come in the season six finale. "But that doesn't mean there aren't new stories for different characters. I think that by the end of the season finale, a lot of what we've been doing for the last six years is wrapped up — we hope in a very satisfying way — and then we move forward in a way that at the end of it, hopefully you'll see what we're hoping to do in season seven."
Fellow showrunner Edward Kitsis added: "We understand that this could be the last year. We feel like we've completed this story, and the next chapter of Once Upon A Time will be completely different. ... Creatively, it's time to end a few stories."