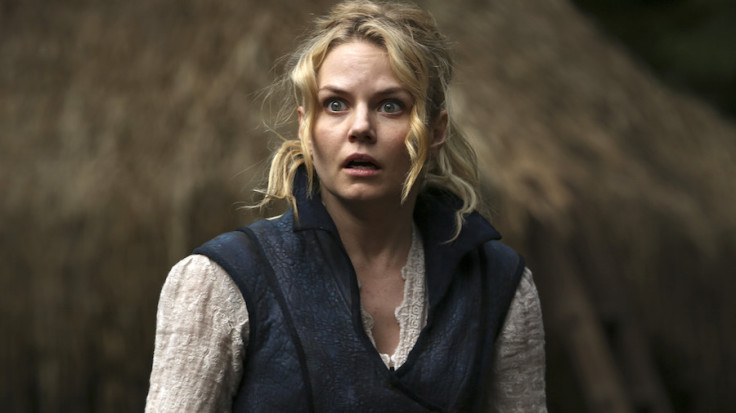 Jennifer Morrison recently announced that she is quitting Once Upon A Time after season 6 comes to an end on 14 May. Morrison plays the lead character in the show, Emma Swan, who married Hook aka Kilian Jones in OUAT's musical episode on 7 May.
The actor opened up on her reason to leave the show, telling TVLine it was a "truly personal decision". She explained, "The decision wasn't because I wasn't interested in a storyline; it was a truly personal decision. But I do feel like Emma had reached a really beautiful place. By the time we get to the musical episode, I felt like we were coming to a very natural culmination of her story, that we were facing her happy ending. "
"That's always what I've hoped for her, that we could take her on this journey, where she has had ups and downs, where she's had to fight very hard not only to protect her family and herself but also to be vulnerable and to be open, to be a better version of herself. I feel like she's really reached a new place in her life, in a way that felt like a good place to leave her."
Morrison even addressed speculation on the show getting cancelled, especially after her character Emma, exits. She told the outlet, "I hope that's not true! I have no interest in this being the end of the show. I care about everybody involved so much. I want to see it continue, and I really meant it when I said [on Instagram] that I will watch the show and I hope everybody watches with me. It's very sweet, the loyalty—"
Series creators and executive producers Adam Horowitz and Edward Kitsis addressed Morrison's exit in a statement. "The past six years of collaborating with Jennifer as Emma Swan have been truly magical. Watching her breathe life into Emma, she accomplished more than we could have dreamed possible — she gave life to a brand-new Disney Princess, filled with strength and intelligence and an incredible closet full of red leather jackets"
"We'll miss seeing her every day, but her imprint upon Once Upon a Time is indelible. She will always be a part of the show and its heart and soul. That said, just because Jennifer won't be back every week doesn't mean we won't see our savior again," the statement added.
The two-hour season finale of Once Upon A Time season 6 airs at 8pm EST Sunday, May 14.