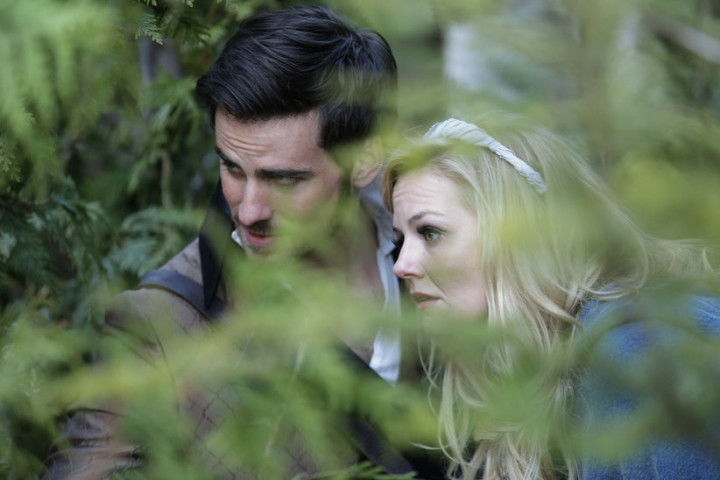 Once Upon A Time creator Adam Horowitz has teased that Emma and Hook's relationship will develop in Season 4.
Supporters of Emma and Hook were delighted when Emma (Jennifer Morrison) and Hook (Colin O'Donoghue) finally gave in to their feelings in the Season 3 finale.
After waiting for a full season, Hook finally admitted that he gave up his boat, Jolly Roger to bring Emma back to Storybrooke, which was the push Emma needed to embrace her feelings for the villain-turned-hero. But their romance will not be a smooth ride.
Creator Horowitz told TV Guide: "It's going to be tricky for the two of them" to maintain a drama-free relationship. "What we saw in the season 3 finale was their feelings reaching a new level, but this, doesn't mean that that's the end of the story for them," he added.
Surprisingly, Hook will not be the one to sabotage their relationship, Emma's feelings will hold her back.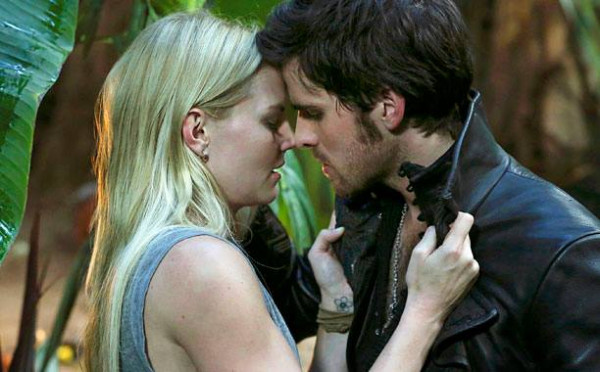 Co-creator Edward Kitsis previewed, "Emma is obviously a person who has a tough time trusting people and letting her guard down. Sometimes you may feel something for somebody but your feelings hold you back."
Horowitz previously told Entertainment Weekly that the show will explore Emma's past in Season 4.
"In the first half of the season, we're going to see more of Emma's past than I think we've seen in all the other previous seasons combined," Horowitz teased.
Once Upon A Time will have to deal with the latest threat to Storybrooke, Frozen's Queen Elsa (Georgina Haig) in the first part of the Season.
Once Upon A Time Season 4 is set to debut on Sunday, September 28 on ABC.