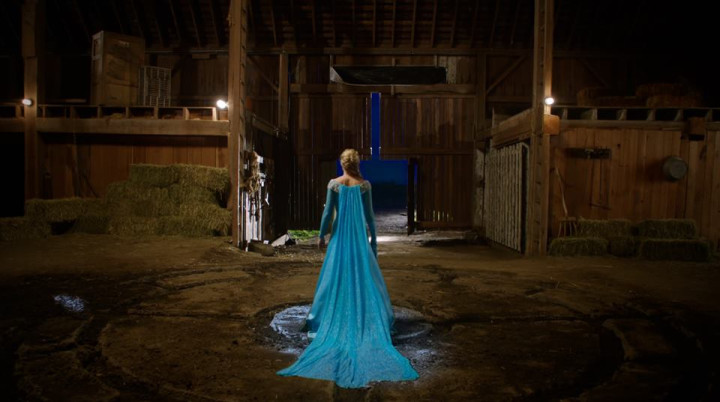 Winter is coming to Storybrooke early this fall!
The first teaser of Disney's Frozen arrival in Once Upon a Time is out. In the teaser, Queen Elsa, played by Georgina Haig, passes through the town leaving her chilly mark wherever she goes.
Her unwelcome visit leaves the Storybrooke characters shocked. From Mr Gold/Rumpelstiltskin (Robert Carlyle) and Mary Margaret/Snow (Ginnifer Goodwin) to David/Charming (Josh Dallas) and Captain Hook (Colin O'Donoghue) are stunned to see the queen of ice in Storybrooke.
Other than Queen Elsa, other Frozen characters who will visit storybrooke this fall include, Elizabeth Lail as Anna, Scott Michael Foster as the iceman, Kristoff, Tyler Jacob Moore as the evil Prince Hans and John Rhys-Davies as the wise Troll King.
The new season will take place after the events of Frozen, with Elsa escaping from the urn in which she was kept in the Season 3 finale.
Executive producer Adam Horowitz previously said, "What happened to her to get her into that urn and what was going on in her life at that point is what's going to be revealed and what's going to be pushing the story forward."
"Hopefully you'll find that there will be some cool surprising connections between Arendelle and our world," he added.
Once Upon a Time Season 4 premieres on 28 September on ABC