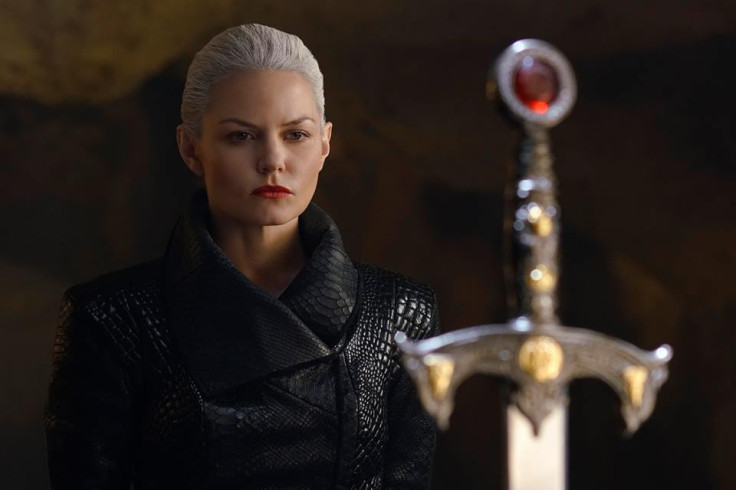 Once Upon a Time season 5 is getting darker, as Emma has forged the Excalibur, paying no heed to Merlin's warnings to leave it alone. But what the mystical weapon would do, will be revealed by Dark Swan herself in a special two-hour episode, titled, Birth/The Bear King.
According to ABC, Emma's dark plan will finally be exposed in the episode along with a startling revelation that will splinter their world like never before. The promo of the upcoming episode shows Dark Swan fighting King Arthur as the voice-over declares, "It's a must watch Once Upon a Time. Emma's dark plan will finally be exposed."
Regina, Snow Charming and the rest of the team look worried as Emma removes the Excalibur and places it in the ground, which leads to a magical aura around it.
The upcoming episode will also answer why Emma took away everyone's memories, and what exactly happened in Camelot. Hook is seen telling Emma, "I love you and I don't care what you have done." But Regina warns Hook that Emma is manipulating him and adds, "That's what the Dark One does."
The promo ends with Emma asking Hook, "You really want to know the truth no matter how awful?" To which Hook replies, "I do."
So what you feel, will Hook and Emma's love survive the revelation?
Meanwhile, the Bear King title hints at more of Merida's story as fans would meet her father in flashback scenes. Actress Amy Manson revealed that episode 9 will reveal more about Merida's parents and who killed her father.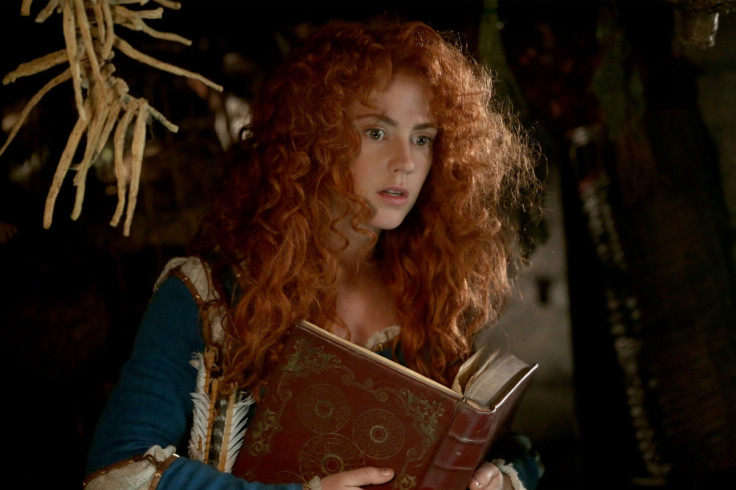 Manson told Entertainment Weekly, "That's on Nov. 15, episode 9, "The Bear King," and it's taking off maybe 10 years after the film Brave. She's got a great, strong friendship with her mother, and also with her father. Episode 9 actually goes in flashbacks from present day DunBroch, and then back to before her dad was killed. We find out during episode 9 why and who killed her father."
She further teased that her character has a dark side like Emma. "It is in episode 9, because that journey is her avenging her father's killer, so in that sense, she goes to a lot of other places to find who killed her father. It's just what she does to that person, really, is maybe a dark side of Merida, but nothing like the Dark Swan, nothing in that mental state," she said.
To know how thing unfold, watch the two-hour special episode of Once Upon A Time season 5 that will air on Sunday, 15 November at 8pm EST on ABC Network.