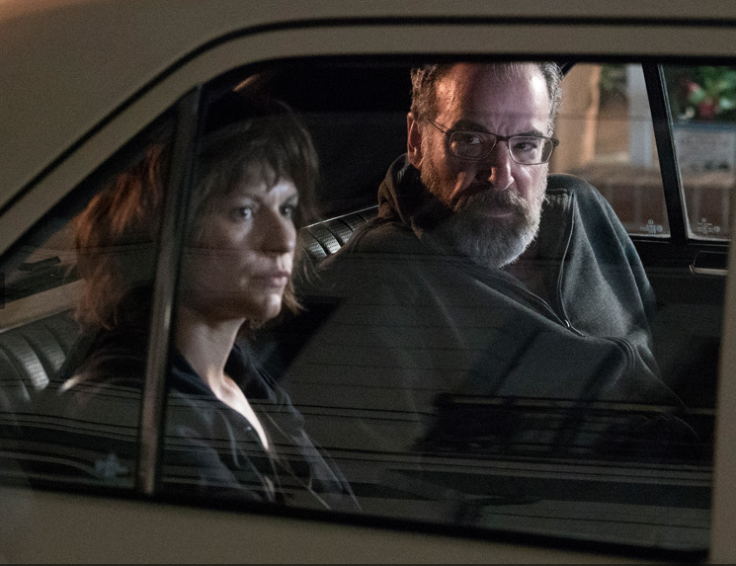 Homeland season 5 is teasing the curiosity of fans with its excellent plot twists. Allison, who has been revealed as the mole inside the CIA and is hand-in-glove with the Russians, was the one who ordered the hit on Carrie Mathison.
Peter Quinn's condition -- because of the gunshot wound -- has gotten worse and he tries to drown himself in a river in Berlin, to salvage some time for the ex-CIA Agent, however, a stranger decides to help him out.
In the upcoming episode of Homeland season 5, titled Parabiosis, will air on 8 November at 9pm ET/PT on Showtime. The official synopsis of episode 6 reads: "Saul orders a sweep at the station. Carrie looks to Düring for support."
Click here to watch the episode online. You can also click here to watch it live on Showtime Anytime.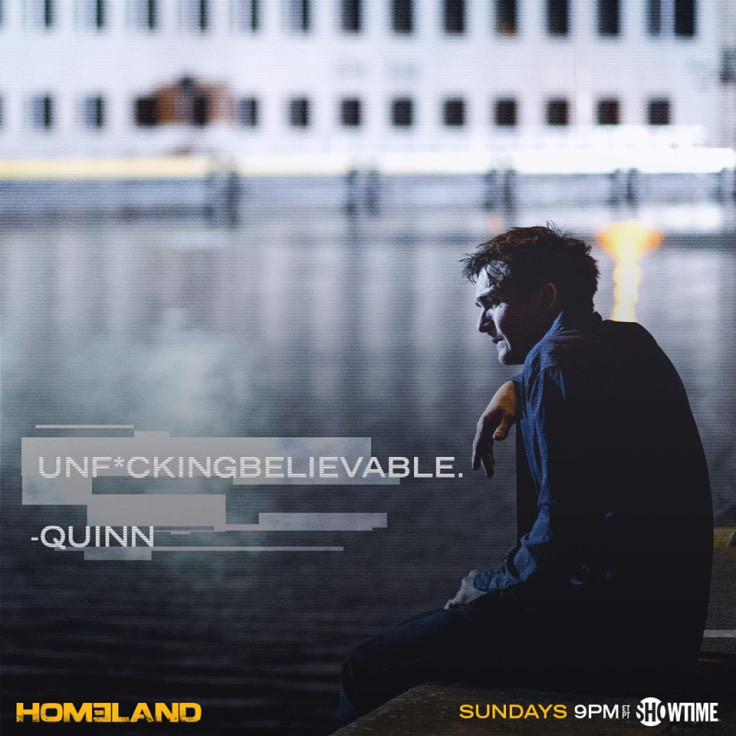 Thanks to Alison's tactful ways, Dar Adal thinks the Israelis planted the bomb on General Youssef, and Saul is under suspicion for his friendship with the Berlin-based Mossad agent Etai. Also, the upcoming episode will find Carrie asking for Saul's help to retrieve documents hacked by the CIA, but he will not be too keen on helping her.
Meanwhile, the latest promo shows Carrie telling Saul that it was the Russians who were trying to kill her. Carrie says, "I was [with] the Russians, who did it. That is completely confirmed. They used your operations to try to take me out and it was not their first attempt. That bomb in Syria at the refugee camp.. it wasn't meant for During, it was for me."
However, Saul looks amused and says, "Wanna tell me why the Russians gives a s**t whether you are alive or dead?" Carrie replies, "Because they don't want me to see something in the documents those hackers stole from you."
"So what is this thing that they don't want you to see?" Saul questions, to which she says that she doesn't know and asks him to get the documents for her. Saul says, "You want me to hand over a bunch of top secret documents, to you of all people. You don't think that might cause some problems?"
"You have already got problems. your own agency is following you," she says, but Saul doesn't believe her. Although Saul and Carrie's relationship is strained now, but once Saul finds out about Allison's betrayal, sure enough he will turn to Carrie for support.
Further, Quinn gets help from a stranger as he attempts to drown himself. He thanks the stranger and says, "You picked me off of the streets and gave me your blood." But things quickly turn hostile when a bunch of other people gather around and say, "So, you are an American spy?"
As showrunner Alex Gansa points out, Saul, Carrie and Quinn's lives will finally "converge in Berlin". To find how things work out for the trio, do not miss tonight's episode of Homeland season 5.