Princess Charlotte made her first appearance with the rest of the royal family on Saturday (11 June), as part of the Queen's 90<sup>th birthday celebration. While the Queen's actual birthday was in April, the occasion is always celebrated with a parade in the summer.
The princess was joined with older brother Prince George and the Duke and Duchess of Cambridge. The 13-month-old toddler looked lovable in her pale pink dress with her traditional matching bow pinning back her hair.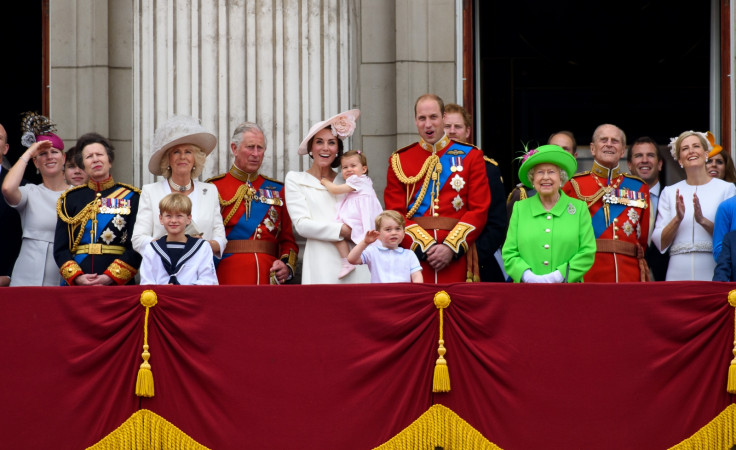 The Queen waved to the crowd dressed in a bright lime green coat, matching hat, with her husband, Prince Phillip. Prince George, wore the same outfit that Prince William wore to Prince Harry's christening in 1984.
Kate Middleton looked elegant in a long white coat by Alexander McQueen and a matching hat by Philip Treacy as she brushed down 2-year-old Prince George's hair and carried Princess Charlotte.
Earlier in the day, the royal family made their way through central London in several horse-drawn carriages as part of the Trooping the Colour parade. Thousands of people lined the Mall to watch the colorful spectacle, which included military bands and others wearing traditional hats.
The Duchesses of Cornwall, Camilla and the Duchess of Cambridge, both dressed in pure white, travelled together in another carriage with Prince Harry.
The Duke of York and his daughters, Princesses Beatrice and Eugenie, in typically striking headwear, followed behind. The Queen herself rode on horseback in the parade until she was in her 70s, riding side-saddle and wearing the uniform of the regiment whose colour - or flag - was being trooped.