'One day heel get it right': Twitter hilariously mocks Trump for misspelling 'healing' yet again
"I may never heel from this covfefe predisency," Jimmy Kimmel Live writer Bess Kalb tweeted.
US President Donald Trump is once again facing a slew of jokes for misspelling the word "heal" yet again - the third time in two weeks. In a tweet on Friday (1 September) regarding the Hurricane Harvey relief efforts, Trump wrote: "Texas is heeling fast thanks to all of the great men & women who have been working so hard."
This is the third time Trump has misspelled the word in recent weeks.
After the self-described free speech rally and counterprotest in Boston last month, Trump called for unity in America tweeting: "Sometimes you need protest in order to heel, & we will heel, & be stronger than ever before!"
After deleting the initial tweet, Trump posted another one that misspelled "heal" once again. The president eventually got it right on the third try, but not before his posts were mercilessly mocked online.
Trump has tweeted out a number of spelling errors in the past as well. He has previously misspelled "counsel", "lose" and of course, the infamous "covfefe".
Trump's latest erroneous tweet was later taken down and replaced with another tweet with the correct spelling of "healing". Twitter users, however, were quick to grab screenshots of the repeated blunder and ruthlessly mocked him for it.
"Took him nearly an hour to correct his heeling/healing gaff. And not for the first time. This president has an abnormally low IQ."
Walter Shaub, former US Office of Government Ethics director, tweeted: "How are you fealing about that heeling?"
"Healing you f**king imbecile," one Twitter user furiously wrote while another chimed: "He's our leeder in cheef."
One Twitter user wrote: "Spell check would be good." Another replied: "A different president would be better."
"I may never heel from this covfefe predisency," Jimmy Kimmel Live writer Bess Kalb tweeted.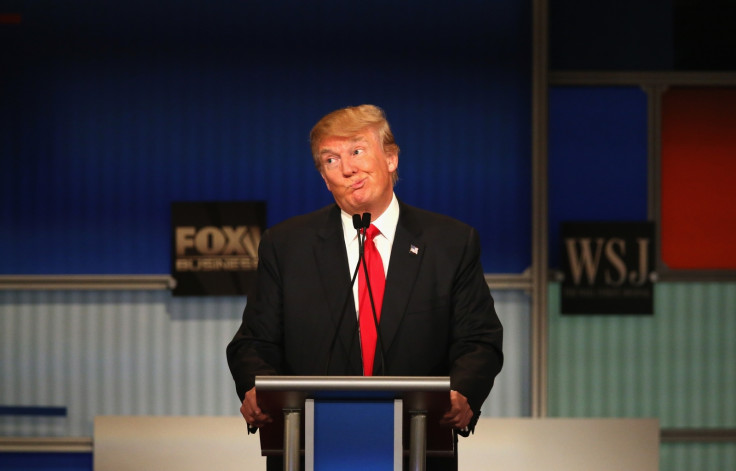 © Copyright IBTimes 2023. All rights reserved.