Trump trolled for ranting about 'greatest witch hunt' and misspelling 'counsel' for the second time
'He really has trouble with the word 'counsel',' Teddy Goff, a former aide to Hillary Clinton tweeted.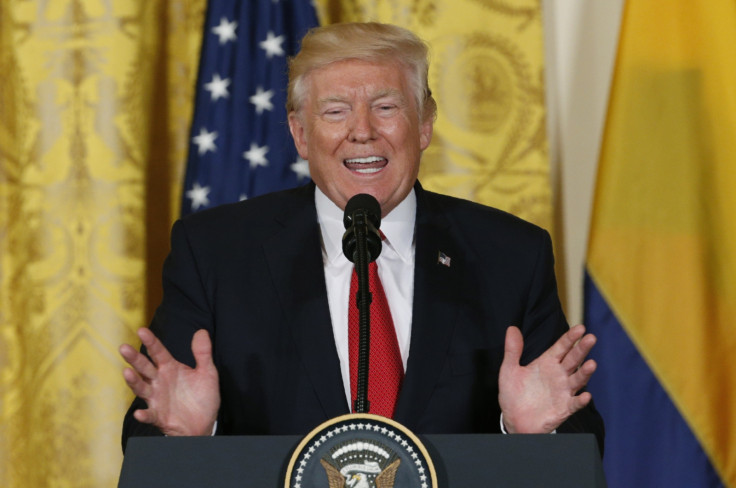 President Donald Trump took to Twitter on Thursday (18 May) claiming he is the victim of "the single greatest witch hunt of a politician in America". He also slammed the appointment of former FBI director Mueller to investigate Russia's alleged meddling in the 2016 election and any ties between his campaign and Moscow.
"With all of the illegal acts that took place in the Clinton campaign & Obama Administration, there was never a special councel appointed!" Trump tweeted.
It was not clear what "illegal acts" he was referring to. During his campaign, he did pledge to hire a special investigator to look into his Democratic opponent Hillary Clinton's use of a private email server during her term as secretary of State.
Many social media users, including Democrats, criticised and ridiculed the president's sweeping declaration and characterisation of the FBI probe amid the slew of White House controversies as a "witch hunt".
"As the representative of Salem, MA, I can confirm that this is false," Democratic Representative Seth Moulton, from the town known for actual witch hunts, tweeted.
"This is a truth hunt," Democratic Senator Amy Klobuchar said.
Vermont Senator Bernie Sanders said "appointing a special counsel is not a witch hunt" but "the right thing to do and your Republican colleagues agree."
Others pointed out Trump was one of the most vocal promoters of the "birther" conspiracy theory suggesting that his predecessor Barack Obama was not born in the United States.
Social media users were also quick to point out that the president had once again misspelled the word "counsel".
Even the official Merriam-Webster Twitter account tweeted that there was a huge spike in searches for "councel" and included a link to a post that noted this was "the second time in ten days that the president has misspelled counsel on Twitter, the previous time in a tweet on May 8."
Within minutes, Twitter users pounced on the opportunity to mock the president for his latest spelling gaffe with one user saying, "It's counsel, dumb sh*t".
"Why can't the President spell? My phone autocorrects every damn thing, does he tweet from a palm pilot?" one Twitter user wrote.
"He really has trouble with the word 'counsel'," Teddy Goff, a former digital strategist for Hillary Clinton tweeted.
© Copyright IBTimes 2023. All rights reserved.