Fans were gripped as their online feud spilled out over Twitter but One Direction singer Louis Tomlinson says his row with former bandmate Zayn Malik is done and dusted.
The No Control hitmakers appeared on The Late Late Show With James Corden in the US where they discussed for the first time Malik, 22, quitting the group in March.
When the British talk-show host quizzed Tomlinson, 23, about his public spat with the former 1D singer and producer Naughty Boy, he insisted they are now on "good terms".
He added: "I have never have been good at holding my tongue – I think I get it from me mum. Twitter's good at connecting with the fans but also if you feel like saying something you probably shouldn't.
"It's all resolved, all good in the hood. No qualms."
In the midst of the boy band's On The Road Again tour, Bradford-born Malik suddenly announced he was leaving the group after five years.
Although they released a statement once the news broke, the remaining 1D boys have remained silent on the loss of their fifth member.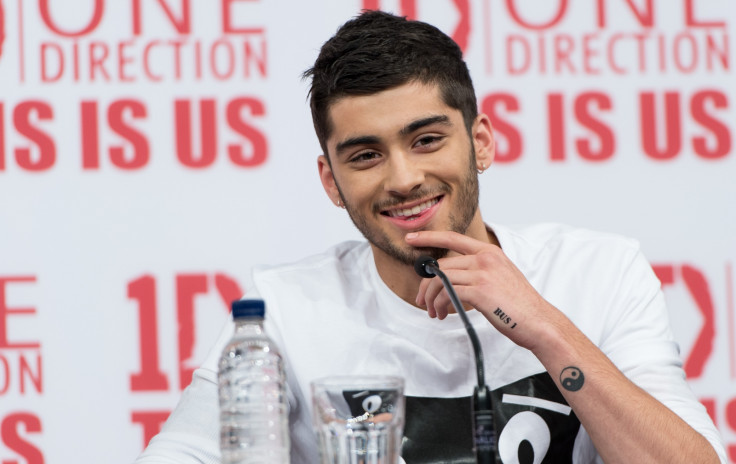 Singer Liam Payne now admits that he, Harry Styles, Tomlinson and Niall Horan were "disappointed" about Malik's departure.
He explained: "Of course we were angry and surprised but we all knew the general vibe that Zayn was feeling. From the outside people could tell as well.
"There were certain parts of this job that Zayn loved and there were certain parts that he didn't. But if you don't like your job then you've got to follow your heart sometimes and go where you need to go."
Payne continued: "We were angry at first but then it was just a bit more disappointing. We wish him the best of luck with whatever he gets up to. There's no hard feelings."
The What Makes You Beautiful hitmakers are currently recording their fifth studio album and Horan has assured fans that the group are sticking together for now.
Singer Niall Horan told Corden: "The four of us love every part of it and the shows have been great on the tour and the fans deserve it. They've been absolutely fantastic to us. We enjoy every aspect of it."
Watch 1D's interview with James Corden below: