Two of the biggest pop acts will bump heads on 13 November when both One Direction and Justin Bieber release their albums. Ahead of the big day, the rivalry is gathering momentum with 1D singer Louis Tomlinson and the Canadian star trading fighting talk.
Directioners are counting down the days until the boy band release Made In The A.M., their last album before taking a break, while Bieber is set to drop his first LP in more than three years. Adding fuel to the competition, Bieber, 21, posted a video on Snapchat saying: "The face you make when you come out with an album on the same day as Justin Bieber."
Referring to 1D's six sold-out shows at London's O2 Arena, Tomlinson, 22, replied in his own Snapchat video: "That face you pull when you're playing the last night at the O2." The two acts are thought to have been friends in the past and Bieber was pictured hanging out with Tomlinson's bandmate Niall Horan in July 2015. In 2012, former 1D singer Zayn Malik opened up about his friendship with the Canadian musician, telling Now magazine: "He's very similar to me in terms of the type of music he likes and things he likes to do."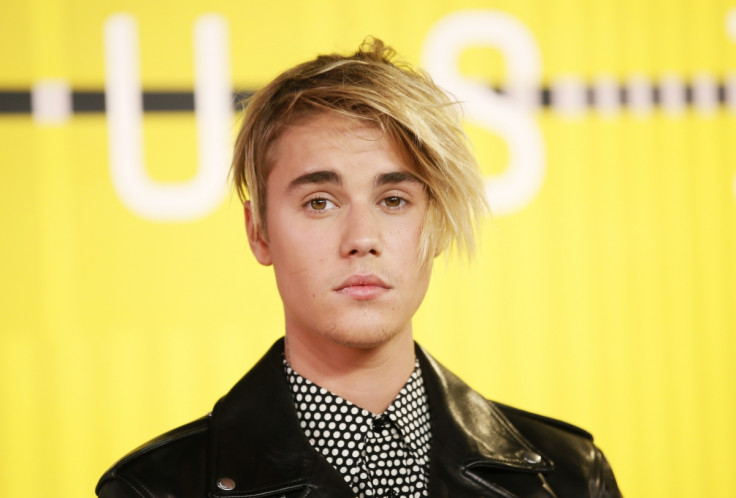 November 2015 will be a hugely competitive month in music with Adele, Little Mix and Ellie Goulding among the pop acts also expected to release albums. One Direction's Made In The A.M., which will be their first since Malik quit the group in March, will feature the singles Drag Me Down and ballad Infinity. Harry Styles hinted at what fans can expect from the LP, telling Entertainment Weekly: "We're currently recording and writing our next album, so we'll be working on that.
"The songs are coming together quickly, so we're buzzing with the new stuff. It carries a slightly new identity. I think it's an obvious change from [Four] in a positive way. We've branched out and worked with different writers, and we've got some great songs!"
Bieber is yet to announce the title of his fourth studio album but revealed he has worked on the record with producers Kanye West and Rick Rubin. Sharing details of his anticipated release, the singer told Jimmy Fallon in September: "I had to re-do my whole album. It was done but it didn't match up to where I am now and where my head's at. I'm finishing up the album now, working with Kanye and Rick. I'm not rushing it, I'll just wait until it's totally done."