He is adored by millions but Liam Payne has faced the wrath of some One Direction fans. The What Makes You Beautiful singer has been criticised for comments made in an interview with Attitude magazine, in which he addressed the rumours that his bandmates Harry Styles and Louis Tomlinson are secretly dating.
Speaking to the British publication, Payne, 21, ridiculed the romance rumours, which were started by the boy band's fans, describing the claims as "absolutely nuts" and stating they "drive [him] insane". The singer said: "It's like when you know the ins and outs of what's going on with people it's just annoying when it's so stupid. It becomes like a conspiracy or a cult."
In Payne's interview, he referenced the law passed in the US, which allows same-sex couples to marry in all states. Some Directioners took great offence to Payne's choice of words with one Twitter user commenting: "Buddy . people don't bring rainbow flags just for "larry". not everything 'gay' related at your shows are 'larry'." Another added: "I'm sure their gay readers enjoyed reading about you whining about rumors."
After being flooded with backlash on social media, the Drag Me Down singer responded via Twitter, writing: "It's funny I thought people appreciated honesty these days. Can see people saying I'm playing 'the victim' I don't feel even 1% a victim at all I had a wonderful time doing the shoot. And am blessed with the best job in the world massive thank you to @AttitudeMag for having me along and for everyone who enjoyed reading."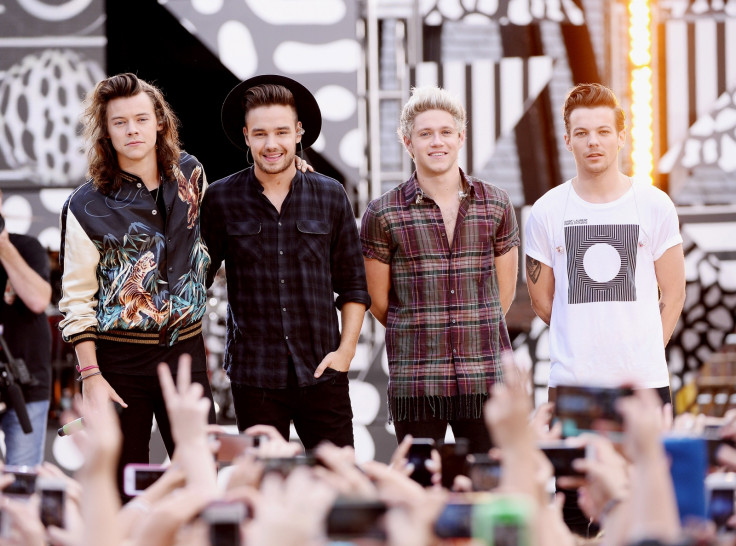 The boy band star has also faced heavy criticism for discussing the fact Tomlinson is expecting a baby with Briana Jungwirth. Payne told the magazine: "He's very happy about becoming a dad. But the funny thing is, there are some people out there who think that Louis getting Briana pregnant is fake. That's it's not real; it's a cover up. And that's the sort of s**t that gets to me. But you have to hold your tongue and that's fine."
One angry Twitter user hit out: "You didn't have to bring up Larry, you didn't have to bring up the baby gate, this was YOUR interview not Louis or Harry'," while another added: "I don't think Larry or Louis' baby should've been mentioned... I wanted it to be about you." Another said: "LouisandHarry should talk about Larry and Louis about the baby. Not you. Just saying."
In August 2015, Payne was accused of being homophobic when he told the audience at one of One Direction's On The Road Again tour shows: "This is my favourite song off the last album, and it is about trying to find that number one woman of your life, which none of you can relate to, 'cause most of you are girls. Except for the boys in here, you know what I'm talking about." The singer later slammed the claims via Twitter.