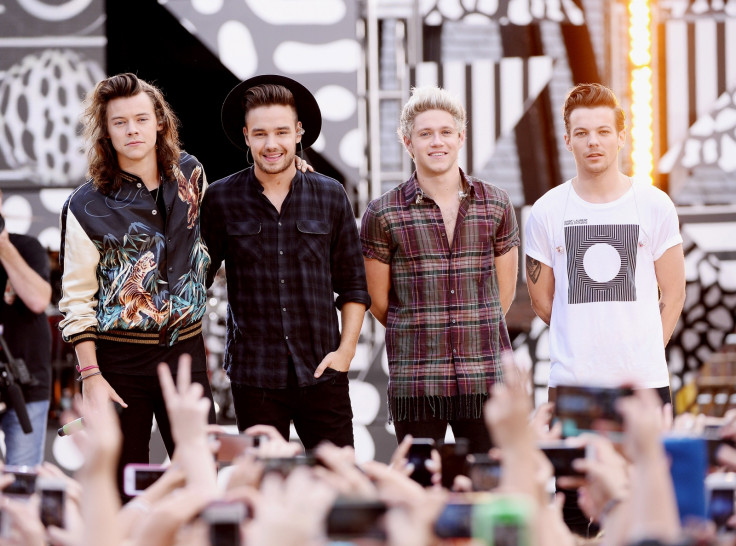 Simon Cowell has hinted that One Direction's final show as a group could be on The X Factor. The music mogul, who put the boy band together during the seventh series of the reality TV show back in 2010, has revealed that he would like to bring things full circle and take them back to where it all started.
"I'd like their last performance before their break to be the X Factor final, 100 per cent. I think they will come on the final of 'X Factor' this year," the Syco boss said at the launch of this year's X Factor show in London.
Niall Horan, Harry Styles, Liam Payne, Louis Tomlinson and former band member Zayn Malik shot to fame after coming third in the TV talent show. Earlier in August, they announced plans to embark on independent projects and revealed that they will not tour their upcoming fifth album. Malik's shock departure is not thought to be a factor in the temporary split.
Payne is said to be keen on working on solo tracks and producing music as well as turning his hand to DJing. Styles is reportedly being courted by Hollywood with Harvey Weinstein hailing his "star potential". Niall Horan is has been writing with friend Canadian teen idol Justin Bieber. Louis Tomlinson meanwhile, is keen to follow in Cowell's footsteps by launching a 'Be in the Band' search, which aims to find talented female musicians to form a girl group.
Despite the near hysteria from heartbroken fans, Cowell has reassured Directioners that the group will be back on the music scene together one day. "They're such a great stadium band now, they're more than a boy band, they really are a proper band. I'd be amazed if anyone actually walks away from this for good ... Why would you walk away from this forever?"
Meanwhile, Cowell has some choice words for Malik, who has found himself at the centre of a number of high-profile rows with stars including producer Naughty Boy and DJ Calvin Harris in recent weeks.
"I don't like this Twitter stuff, you are always going to regret what you say on Twitter. With Zayn I just think he needs to get a sense of perspective back in his life, which is that he had a really great opportunity, he decided for whatever reason he didn't want to do it anymore so maybe just keep quiet for a while, make a great record and enjoy life.
He continued: "I haven't spoken to him recently. Once the decision was made that he was going to leave the group we always said we would never have him compete with them."