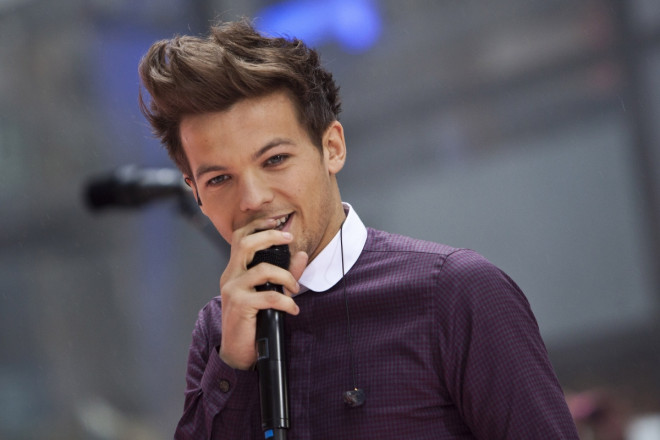 He is one-fifth of the world's biggest boyband, but this week One Direction's Louis Tomlinson turned his hand to more sporty pursuits by making his football debut for Doncaster Rovers.
The 22-year-old singer booted up for his home side at Keepmoat stadium, as 5000 supporters watched the team take on Rotherham United.
The match was the Story Of My Life hitmaker's first since signing as a non-contract player in August 2013.
Tomlinson previously revealed that he had ventured into the world of sport to raise the profile of his beloved team and also help raise money for the Bluebell Wood children's hospice, for which he is a patron.
"This has always been a childhood dream for me," he said at the time. "I feel very honoured to have been asked to sign for Rovers and being able to help both the club and the amazing charity Bluebell Wood is what it's all about."
And he certainly did not disappoint.
Crowds of fans, which were unsurprisingly mostly teenage girls, had queued up and brought tickets to see the teen heartthrob play. Some had travelled from as far as Mexico for a glimpse of their idol, who was he was brought on in the 64th minute.
The team which are accustomed to an average of 100 fans, were treated to a heaving stadium.
"It's only cos he's here," said Mickey, a season ticket holder told the Telegraph. "Most games you can count the crowd on the fingers of one hand."
Tickets to watch Tomlinson's game cost £7 with all profits going to the hospice.
The match ended with a 0-0 draw.